Former Fox News Booker Claims Roger Ailes 'Tortured' Her For Over 20 Years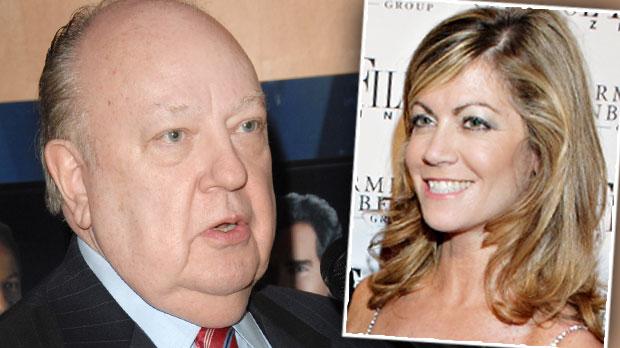 Gretchen Carlson has another Fox News employee supporting her sexual harassment allegations against Roger Ailes.
Laurie Luhn, a former Fox News booker, told lawyers at Paul, Weiss that Ailes, 76, sexually harassed and "tortured" her for over 20 years, according to New York magazine.
Luhn, 56, claimed their tumultuous relationship began in 1990 when Ailes slipped her a kiss — and some money to help with her bills. From there, Luhn began performing sexual favors for career advancement.
Article continues below advertisement
She claimed her "uniform" was a black garter belt, and that Ailes taped their first encounter to hold as blackmail.
Luhn recalled him yelling at her, "tell me you will do what I tell you to do, when I tell you to do it. At any time, at any place when I call. No matter where I call you, no matter where you are. Do you understand? You will follow orders. If I tell you to put on your uniform, what are you gonna do, Laurie? WHAT ARE YOU GONNA DO, LAURIE?"
Still, Luhn went forward with Ailes to keep her career in tact. She soon found herself as the Director of Bookings.
She claimed she was required to "lure" girls to Ailes as part of her job, and even recalled him saying: "you're going to find me 'Roger's Angels.' You're going to find me whores."
The 56-year-old claimed they met frequently at hotel rooms — and once her boss threatened to fire her over an expensed room at a DoubleTree, Ailes promoted her and changed her supervisor.
Article continues below advertisement
Luhn claimed that their relationship then moved from hotel rooms to phone sex, and soon after she was demoted to a "no show" position at Fox.
She subsequently had a mental breakdown on a flight to Mexico — and eventually moved home to Texas where she attempted suicide.
Luhn first came forward to Fox's lawyer, Dianne Brandi, in late 2010 or early 2011. She signed a $3.15 million settlement with Fox on June 15, 2011.