Exclusive
Farrah Abraham's Bankruptcy Nightmare: 'Teen Mom's Dad Was $115K In Debt!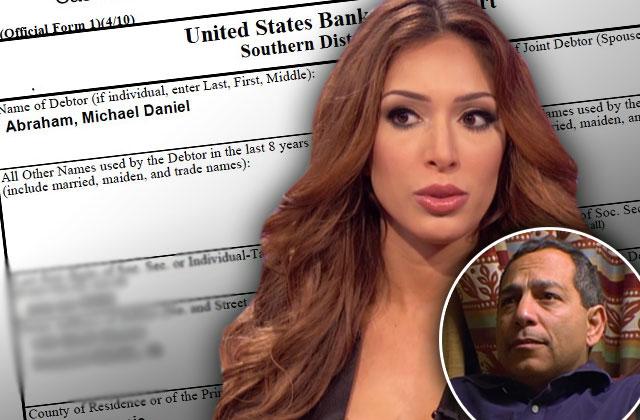 Farrah Abraham may claim to be more successful than multi-millionaire Kim Kardashian, but her family has a history of financial crisis.
In 2011, two years after the Teen Mom OG's star's TV debut, Farrah's father Michael Abraham filed for bankruptcy, RadarOnline.com can exclusively reveal.
According to U.S. District Court documents obtained by Radar, the grandfather of Farrah's 7-year-old daughter Sophia filed for chapter 7 bankruptcy on March 21, 2011, claiming he had a mere $50 in his bank account and $5 in cash.
Article continues below advertisement
The 59-year-old, who declared he was unemployed, owed a whopping $115,000 in debts to banks and various credit collectors. Meanwhile, he earned just over $1,000 a month in unemployment checks.
THE PROOF! READ THE SHOCKING COURT DOCUMENTS
The Iowa resident was ordered to complete credit counseling and financial management courses, and was discharged on June 28 of that year.
The family money woes also seem to extend to her surgically enhanced mother, Debra Danielsen, 58.