It's War! Former 'RHONJ' Star Danielle Staub SLAMS Teresa Giudice's Post-Prison Antics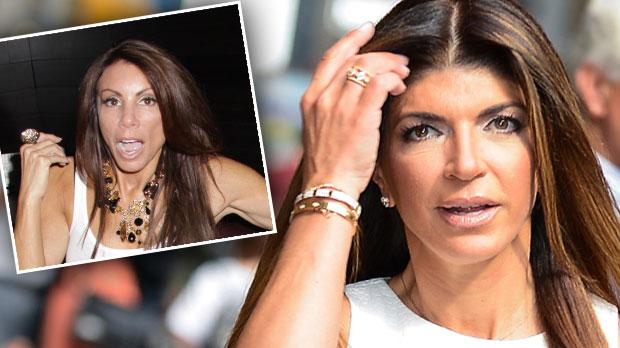 Danielle Staub and Teresa Giudice haven't spoken since season two of The Real Housewives of New Jersey, but Staub still has anger towards her former co-star!
Staub, 53, revealed to RadarOnline.com exclusively that she hasn't spoken to anyone since walking off the show six years ago, but still had a soft spot for 44-year-old Giudice — until now!
"The nicest thing I did was reach out through going on Billy Bush and talking about people understanding that when Teresa was going away we need to be supportive of her," Staub told Radar.
Article continues below advertisement
"It didn't mean that I was defending her, it doesn't mean I was agreeing with her – it just meant in that moment in time I knew what it felt like to be torn at," the mom-of-two explained.
"I felt like she needed to hear from the least likely person that anyone would expect and that was me," she said. "My heart went out to her, but she hasn't done much with this lesson."
"As far as I can tell she hasn't changed at all," she explained. "I mean most people find God. She found yoga. Are you serious?"
She revealed that she watched Giudice's explosive Access Hollywood interview with Melissa Gorga. Giduice walked off set after being asked about Joe's deportation — leaving Gorga stunned by herself during the live taping.
"I mean walking out of an interview when she was asked a question, the viewers have the right to know, we have the right to know," Staub said. "Answer the f**ng question. I had to answer much more hard questions than that without Melissa sitting next to me, without anyone sitting next to me."
Stay with Radar for more on The Real Housewives of New Jersey drama.