Exclusive
Danielle's Revenge? Staub In Talks With Bravo About 'RHONJ' Return After EPIC Exit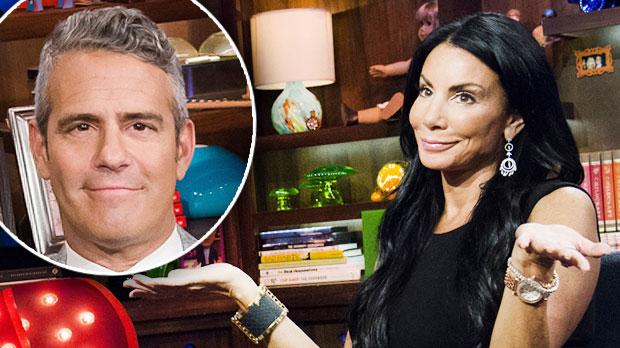 Danielle Staub is ready to return to The Real Housewives of New Jersey, and spoke to RadarOnline.com exclusively about her comeback plan!
Staub, 53, confirmed that she interviewed for season seven after her former co-star, Jacqueline Laurita, slammed her for not being "emotionally ready" on Twitter . But, the Famous Food star explained why Laurita, 46, "should be looking at her own mirror" when it comes to the show!
Article continues below advertisement
"I've been interviewed and approached every season with or without cameras on me, but last season I did not have a camera on me for an interview," Staub told Radar. "We were just talking and even seeing if it was even quite right yet. When I say I'm in talks it's with the producers and directly with Andy Cohen."
She explained that she didn't return this season because "emotionally she's not quite there yet" but now she's ready to "clear the air!"
"I deserve a chance to show people and sit on a couch with them and sit in front of them and show them exactly what I was talking about," Staub insisted. "I was right all along when I would make those tongue to cheek comments and people called me a button pusher."
"I wasn't pushing buttons," she continued. "I was being judged for things I did in my past and I was just pointing out what they were doing in the present day, and I knew when I removed myself they would expose themselves without me to push the dark light on to. They had no one else to do it but tear each other apart and I was absolutely correct."
And now that season seven has wrapped, Staub believes the next round of filming will be perfect for her return.
"I wanted to make sure both of my daughters were graduated and had peace," she said. "That they were at a legal age so they could make their own decisions about being approached by cameras to have them on the show. I removed them from that negativity quite frankly because I wanted them to have some sense of normalcy restored to their lives."