Cops Care! Chicago Police Host Heartwrenching Daddy-Daughter Dance For Fatherless Girls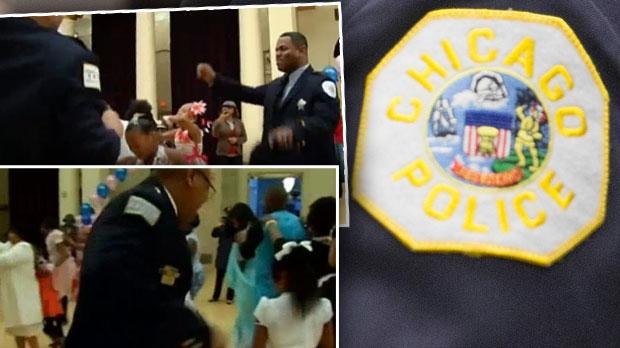 Daddy-less daughters hit the dance floor with cops!
The Chicago Police Department recently sponsored a Daddy-Daughter Dance for 150 fatherless girls, who learned two very important lessons: Cops care — and they dance just as weird as other fathers do!
With the theme "All Shades Are Beautiful," the lovely young ladies enjoyed dancing, refreshments and goodie bags created by the officers and sponsors, drawing twice as many girls as the first Daddy-Daughter Dance.
Article continues below advertisement
"It began last year when my coworker and I came up with the idea," revealed Officer Claudette Knight. "The dance was to not only bring fathers and daughters together, but also to build relationships between the community and the police.
"The girls really benefitted from the event. Not only did they enjoy a great night, they gained amazing male role models."
Fathers and daughters were invited to attend, and police officers stepped up to escort girls without dads.
"Daddy-daughter dances are a long-standing tradition. However, not everyone has a dad in their life," an insider pointed out. "Families split up, fathers may pass away and some may not be present in their daughters' lives. No matter the reason, every little girl likes to feel special."
The big bash also helps to bring cops and the community closer. "After last year's event, we had several officers and the young ladies that they escorted that kept up with one another and it really bridged a gap," said Sgt. Kimberly Woods.
"It let the girls know that officers are just people too and we dance, and we dance funny like your dads do!"