Thanks For Nothing! Car Crash Hero Gets Slammed With $143 Bill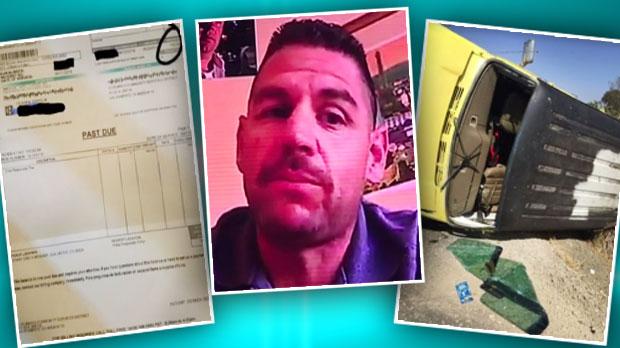 A Good Samaritan who stopped at the scene of a California car accident and helped free a trapped family was slapped with a $143 bill for his heroics!
Derrick Deanda pulled up right as an SUV went into a terrifying roll-over back in September 2015. "There was a guy standing inside the van — because it was on its side — holding a 2-year-old infant," he recalled of the scary scene.
The quick-thinking hero smashed a window to help the frantic father and his three kids before paramedics arrived, suffering a cut in the process. Incredibly, Derrick soon received a bill from the Cosumnes Community Services District in Elk Grove, Calif., for a "first-responder fee!"
Article continues below advertisement
"So I guess this is how good Samaritans are treated when they stop at an accident scene to help somebody," Derrick wrote on his Facebook page.
"I asked the paramedics for a bottle of water to clean my hand off because I had a small scrape on it," he claimed, writing that the emergency folks asked a few questions and considered the exchange an "assessment."
"Makes you wonder why people don't want to stop to help at an accident scene!" Deanda joked.
"All I can say is the look on the man's face when I was able to break that windshield and get him and his kids out of that vehicle was all the thanks I needed."
Deputy Chief Mike McLaughlin insisted the department can rectify the snafu.
"Our desire is to make it right," he said.
And Deanda sure hopes so!
He said, "I'm glad I was able to help, but now I have a bill to pay!"