Exclusive
Back In Battle? Brad Pitt Begs Edward Norton To Reunite For 'Fight Club' Sequel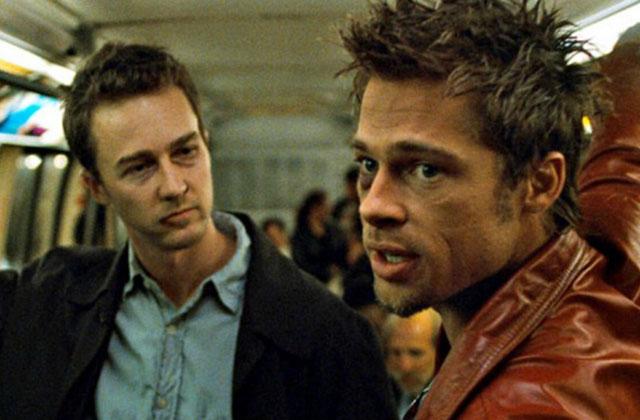 Fans of the iconic movie Fight Club may be in a for a very big surprise — if Brad Pitt gets his way! RadarOnline.com has learned the 52-year-old actor is determined to convince his old costar and pal Edward Norton to revive their mega-hit with an exciting new sequel.
"Ed's much happier with his low-key life these days and he doesn't need the money, so it was a big effort for Brad to get him to even consider it," an insider told Radar.
Article continues below advertisement
If Norton, 46, decides to pull the trigger, "the timing couldn't be better," said the source.
Last year, Chuck Palahniuk, the author of the novel Fight Club, upon which the movie is based, published a comic book sequel set ten years after the first book.
Though the second storyline didn't exactly get rave reviews from die-hard fans, the studios are jumping all over it, desperate to bring back the lucrative movie for another round.
"Ed's become a totally chilled-out guy these days and even does yoga in his spare time, but Brad's at least got him on board for talks with David Fincher the first movie's director about how they could make it happen," said the insider.
Would you go see a Fight Club sequel if it ever got made? Weigh in with your thoughts in the comments below.