Exclusive
Not Again! Celebs Hit By New 'Bling Ring' Burglars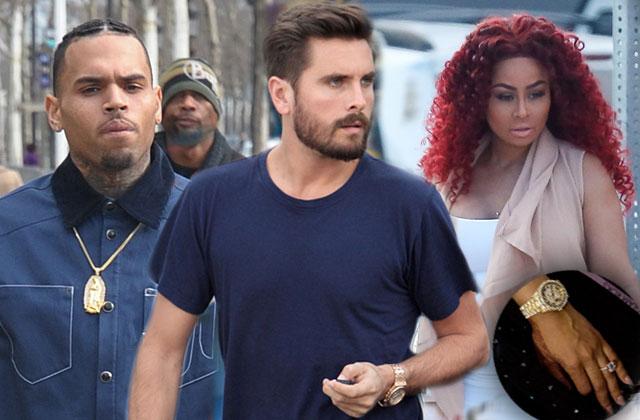 Article continues below advertisement
The original Bling Ring was Hollywood high school punks checking out celebrity magazines to determine who had the cool stuff they wanted — and then using satellite maps to locate the celebs' homes. Collectively, the thieves pulled in a whopping $4 million in cash and merchandise before their reign of terror was busted!
This latest band of burglars has hit the houses of Kevin Hart, Chris Brown, Blac Chyna and Scott Disick in recent weeks. None were home when their residences were hit, but all had jewels and cash stolen from their safes. Surprisingly, the mystery thieves knew right where to go once inside!
Hart lost more than $500,000 in jewelry as well as household items from his Tarzana, Calif., home. "They took so much stupid stuff," he said. "They took a pair of my jeans."
Rob Kardashian's fiancée, Blac Chyna, was cleaned out of more than $200,000 in cash and jewels, while bad-boy Chris Brown had at least $50,000 swiped from his safe.
Kourtney Kardashian's ex-partner Scott had thousands in cash and jewelry, including pieces from his private watch collection stolen in May.
Remarkably, the similarities to the two rounds of thefts didn't end in the type of marks they targeted or the stuff they stole. Just like in the early 2000s, these burglars left no signs of forced entry at any of the crime scenes.
The original group — including convicted ringleaders Rachel Lee and Nick Prugo — looted celebs like Rachel Bilson, Megan Fox and reality star Audrina Patridge.