President Barack Obama's Half Brother Endorses Donald Trump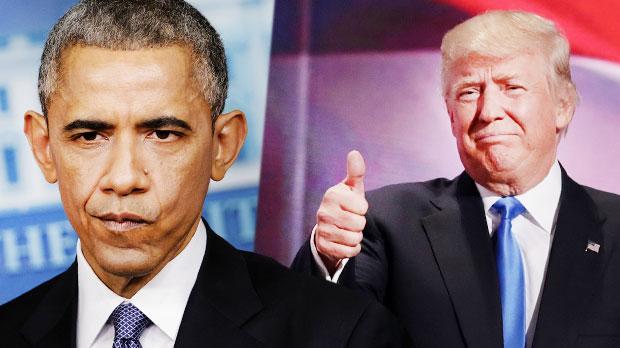 Malik Obama wants to "make America great again!"
President Barack Obama's Kenyan half-brother, 58, is endorsing Republican nominee Donald Trump.
"I like Donald Trump because he speaks from the heart," he told The Post. "Make America Great Again is a great slogan. I would like to meet him."
"Mr. Trump is providing something new and something fresh," he added.
Obama said he's in favor of "the party of Lincoln" after his brother disappointed him, especially after he didn't help in his campaign for Siaya governor in 2013.
Article continues below advertisement
President Obama reportedly did not contribute to his half-brother's campaign, and he was forced to spend $20,000 of his own money on the failed attempt.
"I don't think politics is my thing," Obama said. "Honestly, I'll be happy when my brother is out of office, and I will finally be out of the limelight and be able to live like a human being."
He also does not support President Obama's stance on Hillary Clinton's emails — and same-sex marriage.
"I feel like a Republican now because they don't stand for same-sex marriage, and that appeals to me," he explained.
Obama is also upset that Clinton and President Obama killed Moammar Khadafy — a prominent Libyan leader, and his best friend.
"I still feel that getting rid of Khadafy didn't make things any better in Libya," he insisted. "My brother and the secretary of state disappointed me in that regard."
He plans on traveling to Maryland to vote for Trump, as he is registered to vote in the state.
Trump, 70, is appreciative of the support.