Exclusive
'I Can't Wait!' Jacqueline Laurita Reveals SHOCKING Baby Secrets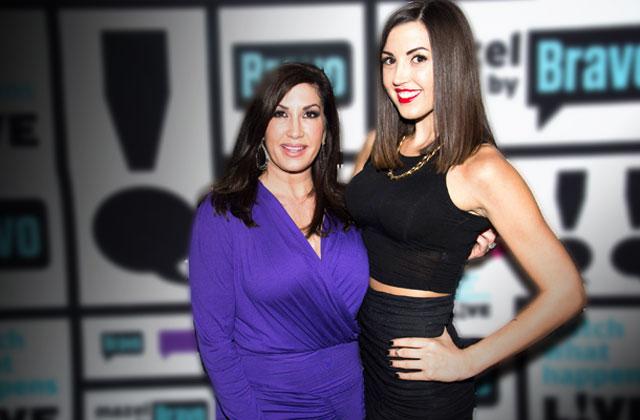 There's a new baby coming to Jersey — and Jacqueline Laurita can't wait to meet him!
Her daughter, Ashlee Holmes, is pregnant — and the mother/daughter duo exclusively revealed all their baby news to RadarOnline.com.
"It's pretty amazing Ashlee's pregnancy and we didn't say anything at first because she had other exciting news first," Laurita recently told Radar. "She had an engagement which is pretty amazing, and then we're just so excited for the baby, oh my God!"
Article continues below advertisement
"I can't wait," she exclaimed. "I keep saying I'm using her uterus now that mine is closed and I'm so excited!"
"CJ is so excited," the 46-year-old continued. "Nicholas hasn't really expressed it yet."
"I don't know if he can understand it yet, but I'm excited to see how he'll react to the baby," she explained. "We're prepping him. CJ is excited. He wanted a nephew, and she's having a boy."
Holmes, 25, revealed to Radar separately that she's due in two months — and like her mom, she can't wait to meet her son!
"I'm at the point where I'm more anxious than anything," she said. "I just want to meet him! Anytime he kicks me, I just — I can't wait to see what he looks like and hold him."
But, she's not ready to name him yet!
"When we started talking about baby names we picked out the girl's name like right away, and then of course like a week later we found out we were having a boy!" she laughed. "We have not been able to decide on a boy's name yet, but we have a few names on the list."
And although she's known for her social media posts, she may not be rushing to post photos of her baby boy.
"I think we might reveal him on the reunion but we'll see," Holmes said.
Stay with Radar for more on Laurita and Holmes' baby news!