Newly Single Amber Rose Confesses She Wants More Kids With Wiz Khalifa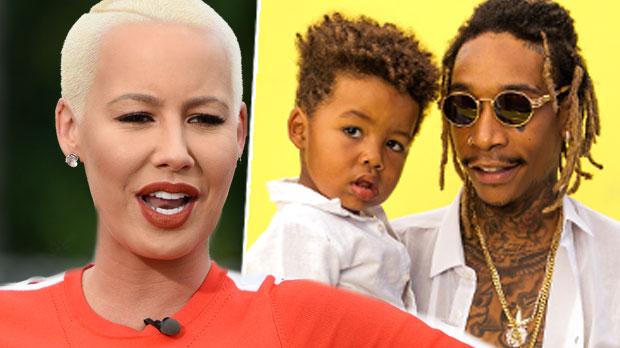 Amber Rose is single - but not ready to mingle!
Rose, 32, admitted on The Amber Rose Show that she's ready for more babies - with her ex-husband, Wiz Khalifa!
She revealed that she recently went to one of the 28-year-old rapper's shows, and asked him to have more kids with her!
"So I asked him for his sperm, like I always do, every time I'm around him," Kanye West's ex began.
"And I'm like, you know, 'he'll probably give me some more sperm, so we can have another baby!'" she continued. "But instead, he just put his babies on my face."
Article continues below advertisement
The couple already shares a son Sebastian, 3, who West, 39, dissed on Twitter.
Khalifa and Rose married in 2013, and their divorce was finalized earlier this year.
Khalifa has not commented on Rose's claims yet.