1 Dead, 4 Injured In TWO Separate Austin Shootings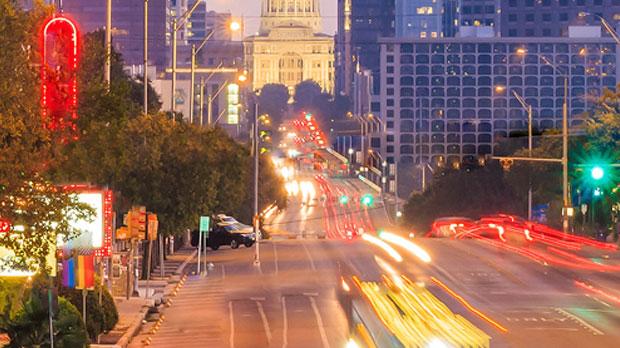 Four people were injured - one fatally - after two separate shootings in Austin, TX.
According to Austin Police Chief of Staff Brian Manley, the first shooting began around 2:17 a.m. when authorities first received reports of gunshots.
Police reported a disturbance on Sixth Street, a popular spot. The suspect allegedly pulled out a weapon and fired into the crowd.
"As officers arrived, as you can imagine, with this being shortly after 2 a.m., and the large crowds we have on Sixth Street at this time, all the individuals leaving the bars, it was a very chaotic scene," Manley said in a press conference. "A lot of people running in different directions with all the gunshots that were coming out."
Article continues below advertisement
Manley reported that a woman in her twenties was ruled dead at the scene, and three other victims - in their thirties - were taken to University Medical Center Brackenridge for gunshot wound treatments. One victim refused treatment.
Police reported the suspect is still at large.
Then, a second - unrelated - incident occurred only seven minutes later. Austin police received a call about a disturbance at a nearby parking garage.
"One individual there did pull out a weapon and fire it at another individual," Manley said in a press conference.
He also reported that witnesses were able to disarm and take down the suspect at the scene.
It was referred to as an "active shooter incident" by mistake, as the two incidents occurred so closely together.
Story developing.