'The Voice' Star Christina Grimmie Shot Dead -- Crime Scene Footage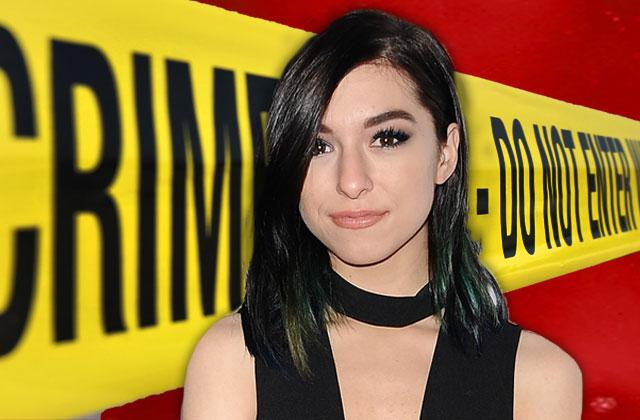 New details have emerged, painting a terrifying picture of The Voice star Christina Grimmie's death.
Local news station WESH NBC 2 out of Orlando aired footage of the crime scene, roped off with police tape as paramedics attempted to provide emergency assistance.
Authorities now believe that the shooter was a 21-year-old white male who had traveled to Orlando, and entered the The Plaza Live venue Friday evening with the purpose of shooting Grimmie.
Article continues below advertisement
"One minute it was super normal. The next minute, it was chaos everywhere," 21-year-old witness Karla Abel told People. "I've never been so scared."
"They had already finished performing, and Grimmie was standing by this table and signing autographs and posing for pictures," Abel continued. "It was just a good vibe... It was a lot of people talking and laughing. She was really accessible. Everyone was talking and there was a crowd around her."
Everything changed when the gunman appeared.
"I didn't see the guy come up to her. My back was to her at that moment. But suddenly there was this sound," Abel said. "It took me a minute to figure out what it was. I think there were like six or seven shots," she estimated.
"Everything went f*cking crazy," Abel said. "People were throwing themselves onto the ground, and covering their heads. All I could do was look at the exit doors and duck and run out. But it was terrifying. Everyone was screaming."
Article continues below advertisement
"I turned around once I got to the door, and saw so many people ducking, but I could see her feet," Abel shared. "She wasn't moving."
As RadarOnline.com reported, Grimmie's brother reportedly tackled the gunman to the ground after he opened fire.
"I see these two guys who are wrestling or something," the witness confirmed. "It looked like a fight. And then I heard another shot, and I did see some blood then, or maybe afterwards. Then the other guy stood up. I think that was someone who was trying to take the guns away from the guy."