Houston Teacher Arrested After Becoming Pregnant With 13-Year-Old Student's Baby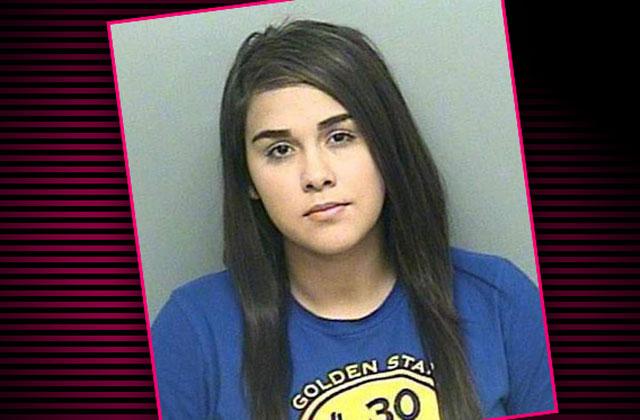 A Houston-based middle school teacher was arrested this week after admitting to an affair with a 13-year-old student — and getting pregnant in the process!
Alexandria Vera, 24, turned herself into police, confessing that she was in love with the boy, and that they had had sex "on almost a daily basis" during their forbidden romance.
The relationship began last September, when the teen, now 14, asked for Vera's Instagram account information. Though she didn't accept his request to follow her at first, the English teacher reportedly messaged him directly after he didn't attend class one day.
Article continues below advertisement
According to court papers, their interaction soon escalated, as the two exchanged phone numbers and began meeting outside of the classroom.
The boy began staying overnight at Vera's house, with the 24-year-old introducing him as her little brother to neighbors.
Students were made aware of their fling when the boy allegedly grabbed Vera's butt during class.
"He like grabbed her butt, and everybody saw it," an anonymous student told ABC. "And then they were talking about it."
Shockingly, the teen's family was aware of the relationship, and even "very supportive and excited about the baby," court documents reveal.
Of course, Vera, who is already a mother to a 4-year-old daughter, had an abortion after Children's Protective Services questioned her about the relationship.
After her admission to authorities, Vera was put on administrative leave. Her bond is posted at $100,000.
"I have chills just because of this, just think that the teacher would even do something like this," Mary Claycomb, a parent at the school, told ABC.