Son Of Sam Insists He's 'Done A Lot Of Good & Positive Things' At Parole Hearing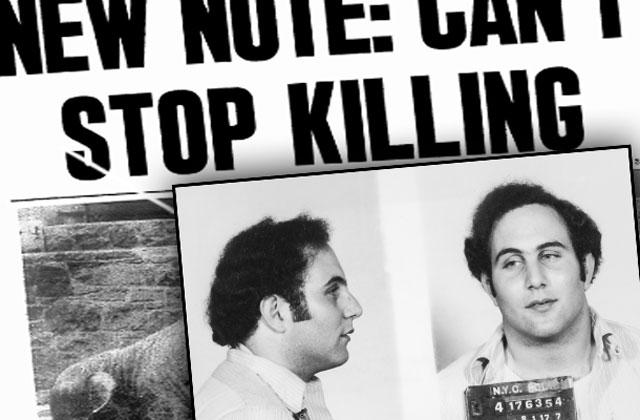 David "Son of Sam" Berkowitz insists he is a changed man nearly three decades after brutally murdering six people. In the serial killer's 15th parole hearing, he commended himself for acting as the prison's "caregiver."
"I've really done wonderful," he told a parole board on May 17 according to the New York Post. "I was constantly putting myself out there to help other individuals, with kindness and compassion. I mean, I feel that's my life's calling, all these years. I've done a lot of good and positive things, and I thank God for that."
Article continues below advertisement
Berkowitz, 63, has spent his days at the maximum-security prison Sullivan Correctional Facility running chapel services, working with patients with mental health issues and graduating from Sullivan Community College with top honors.
"I feel I am no risk, whatsoever," he said. "I continue to go forward with my life. I do a lot of good things."
Berkowitz said the 1976 to 1977 killing spree that left six people dead and seven injured was a "terrible tragedy."
"I regret that with all my heart," he explained. "I would do anything if I could ever change that. It was a time that my life was out of control. I'd do anything if I could go back and change that, but it's impossible to go back into the past and fix those kinds of things."
He added how the murders were "beyond my comprehension."
"I look back with, like, so much disbelief," he said. "There are times that I wake up and say, I can't believe this happened."
Article continues below advertisement
"Deeply sorry" for having had committed the crimes, Berkowitz continued that he has works as a "caregiver" while behind bars.
"I have a heart for helping and reaching out to inmates, offenders, who have psychiatric problems, who have a lot of depression, and things like that," he bragged. "I feel that's my calling in life."
While he explained how he could live with "outstanding members of society" if released, he also believes parole would not be a "realistic" option for him.
"I feel that the crimes were so serious and the damage so severe, and so many people I'm sure are still hurting and grieving, that, realistically, something like parole, in my situation, would be very unusual," he said.
The hearing ended with Berkowitz explaining how he wants to "continue to be something of a role model for my fellow inmates, as well as a source of hope and inspiration to whomever I can."
Berkowitz was arrested on Aug. 10, 1977. He pled guilty to the murders and was sentenced to life in prison with the possibility of parole in June 1978.
He was denied parole and will face the board again in May 2018.
Do you think he will ever be released? Tell us in the comments!