Bethenny Frankel Forced To Cancel Mexico Trip Over Serious Medical Condition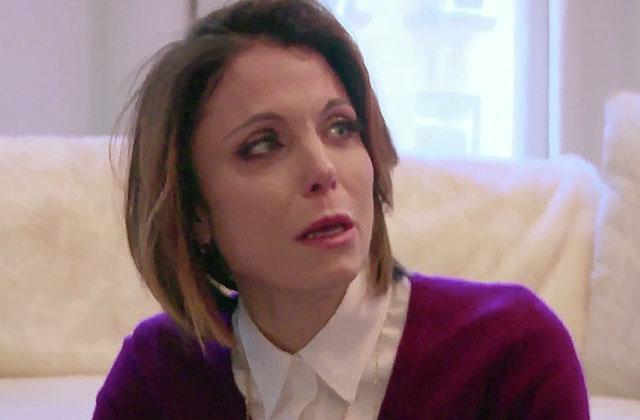 A 300 person dog wedding with bridal gown by Marchesa, a very nice bathing suit bought online, and most importantly Bethenny Frankel's vagina problems dominate episode 12 of the Real Housewives of New York City.
The beginning of the episode centers around whether or not Sonja Morgan and LuAnn de Lesseps will be allowed on the trip to Mexico.
This isn't just any old trip. It's going to have "helicopters" and Frankel is intent on it being "adult." She doesn't need Morgan and de Lesseps running around being "ho-bags."
Article continues below advertisement
Slut-shaming or not, Morgan wants desperately to be included on the trip. She's committed to giving up drinking and she enlists the help of Ramona Singer to "role play" an apology.
Singer plays Frankel and she does it quite well with her hand on her hip and a fiery glare.
"You know Bethenny, she has no patience," Singer told Morgan. "You need to just say 'I'm sorry. Please forgive me' and then say it again and again."
Basically Morgan needs to beg like a dog. It's quite fitting that she plans on doing her begging at an over-the-top dog wedding organized in part by Carole Radziwill.
Last episode, Frankel mentioned her health problems to the Countess who wasn't listening at all. Afterall, de Lesseps was probably three Rosé's in and was focused on talking about her love life with Tom D'Agostino Jr.
She was there long enough to invite herself to Mexico, but not long enough to acknowledge that the Skinnygirl was bleeding from her uterus.
Article continues below advertisement
This time around, Frankel has the good sense to confide in someone like Dorinda Medley in a place like Homegoods where women are there for each other and there's a bathroom that's easily accessible.
Medley, like a Homegoods bathroom, is always ready to play the supportive friend in a crisis. If your friends think you drink too much, if you're too selfish, if you're too unpopular, Medley will be there for you while reminding you that no one else is.
Medley, the Patron Saint of reject Housewives and Dry Cleaners, announces quite proudly in Homegoods, "Everyone is blowing me up with texts. I should have been a mediator!"
Meanwhile, a pale and withering Frankel motions to leave and they head to the doctor's. We find out that Frankel has lost 10 percent of her body's blood and she's become anemic. Non-cancerous fibroids have caused her uterus to double in size. Facing the likely possibility of surgery, Frankel decides the Mexico trip is not happening.
Article continues below advertisement
All decked out and ready for a dog wedding, the Housewives gather from uptown and downtown to watch Simon Doonan walk famous Instagram dog "Toast" down the aisle and Radziwill's dog Baby walk the aisle as a bridesmaid.
Just kidding! The housewives came to see Morgan sweat-out an apology and watch the Big B tell her to roll over.
Medley delivers the news to the girls that Frankel isn't coming and that there won't be a Mexico trip due to this health scare.
Everyone expresses their concern. Morgan contemplates texting her but decides not to be a "suck up like the rest of them."
Singer laments a great bathing suit that she bought online that she now has no place to wear.
Singer then promptly cuts into the dog wedding cake before the bride dog and groom dog have taken their photo op.
"If I'm not going to wear that swimsuit in Mexico I might as well have some cake!"
The Real Housewives of New York City airs Wednesdays at 9 pm on Bravo.