Prince Protégé Reveals Chilling Details Of Singer's Emergency Plane Landing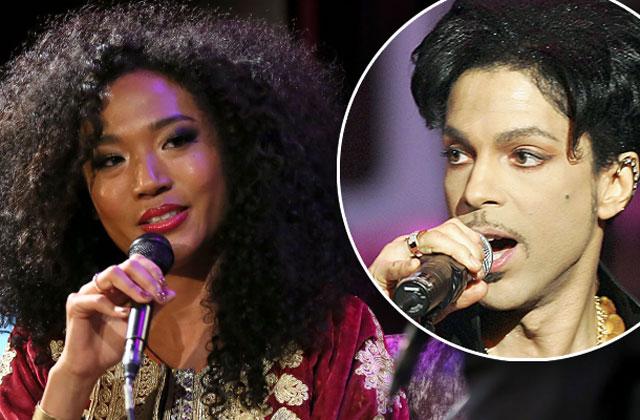 Prince's latest protégé, Judith Hill, has broken her silence on the singer's untimely death.
In an interview with The New York Times, the rising musician revealed that she was with the late singer when his plane made an emergency landing April 15, just one week before his accidental overdose.
Hill was one of four people on the plane that night, others being the pilot, Prince himself, and the legendary singer's assistant, Kirk Johnson.
Article continues below advertisement
According to the 32-year-old, she was having dinner with Prince when he suddenly went unconscious.
"His eyes fixed," she recalled, right before he passed out across table the table from her.
Hill quickly alerted the pilot, who then made an emergency landing.
"We knew it was only a matter of time; we had to get down," she recalled. "We didn't have anything on the plane to help him."
By the time they arrived to the hospital, Prince was reportedly awake and talking again.
But this was the first time Hill had ever seen her mentor in such a state. After the incident, she and some other close friends urged the "Little Red Corvette" hit-maker to seek help.
Hill claims that he even met with an addiction specialist soon after, but downplayed the severity of his problem.
"He did it because he was concerned, and he wanted to do the right thing for his own body," she explained. "And that's the part that breaks my heart, because he was trying. He was trying."
As RadarOnline.com readers know, the 57-year-old was discovered unresponsive in an elevator at 9:43 a.m. on April 21, inside his infamous Chanhassen residence.
The autopsy report revealed that he had died of an accidental overdose from fentanyl, a drug he had been using to manage chronic pain.
"There was a very intense relationship. I deeply cared for him," Hill said of their close friendship, adding that before Prince died, "He told me that he loved me and that he would always be there for me."