Closeted Killer? Orlando Shooter Used Gay Dating App, Was Pulse Club Regular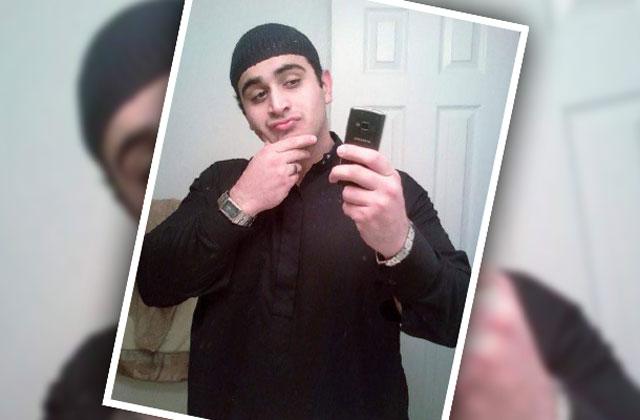 Article continues below advertisement
According to Smith, the 29-year-old had been to Pulse dozens of times before: "We didn't really talk to him a lot, but I remember him saying things about his dad at times. He told us he had a wife and child."
Shockingly, Kevin West, another patron at the local hotspot, said Mateen had been messaging him through a gay dating app, Jack'd, for nearly a year.
In an interview with the Los Angeles Times, West recalled seeing Mateen enter Pulse at 1 a.m. Sunday morning, an hour before the attack.
"He walked directly past me," West said of seeing Mateen crossing the street outside of Pulse, wearing a dark hat and holding a black cell phone. "I said, 'Hey,' and he turned and said, 'Hey,' and nodded his head. I could tell by the eyes."
As RadarOnline.com previously reported, Mateen opened fire inside Pulse at about 2 a.m. Sunday, killing 49 people, and injuring 53 using an assault rifle.
Mateen called 911 during the brutal attack to pledge allegiance to ISIS and even made mention of the Boston Marathon bombing, CNN reported.
Police were able to shoot and kill the crazed security guard after a three hour standoff, during which time Mateen had kept customers trapped as hostages inside the club's bathroom.
Meanwhile, Pulse regulars Cord Cedeno and Chris Callen told the Sentinel they had also seen Mateen in the nightclub before, and that he was prone to "violent outbursts."
"It was definitely him. He'd come in for years, and people knew him," Cedeno said.