Exclusive
National ENQUIRER Investigates: O.J. Simpson Busted Nicole Cheating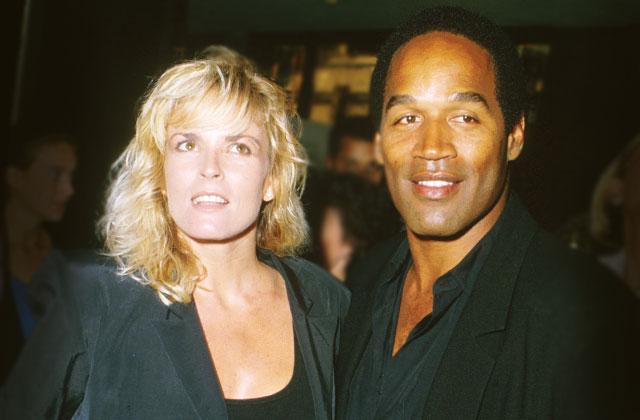 Nicole Brown Simpson's secret romances before her murder are being exposed in the new explosive documentary The National ENQUIRER Investigates and RadarOnline.com has the exclusive details about the shocking affairs.
Nicole's first fling after she filed for divorce from O.J. was with her handsome hairdresser Alessandro Castellino. They flew to Aspen, Colo., for a romantic getaway, then were seen out and about for dinner, drinks and dancing in L.A.
Article continues below advertisement
And O.J. wasn't happy about it . Nicole's friend Cora Fishman says O.J. told her: "I don't want this guy eating my caviar and drinking my champagne."
Another source says O.J. confronted Nicole, fuming: "You're trying to make a fool out of me. There's no future for you with this guy."
With the hulking former football great railing against him, Alessandro quickly backed off.
Though short-lived, that relationship made Nicole realize that she was still "a very beautiful and highly desirable woman," said a source close to her.
Nicole moved on Keith Zlomsowitch, who once managed the Mezzaluna restaurant where Nicole ate her final meal at. But that budding romance blew up after O.J. was snooping around her home and caught her apparently having oral sex with Zlomsowitch.
O.J. claimed the drapes on the window at her condo were open and he saw her with "a guy" and "she was obviously involved in sex." After Nicole was murdered, Zlomsowitch told a grand jury O.J. had stalked them – and spied on them as they made love, surrounded by candles, on the couch in her living room.
Article continues below advertisement
Zlomsowitch added that O.J. confronted them saying, "I watched you last night. I can't believe you would do that. I watched you. I saw everything you did." Simpson made it clear Nicole was "still my wife," Zlomsowitch said, admitting that he was terrified by the menacing NFL legend.
After a four-week fling, Zlomsowitch says Nicole moved on to Joseph Perulli, a 33-year-old male model. He was nicknamed "Mr. Gorgeous" and starred in beer and shaving cream commercials.
They hit Cabo San Lucas, Mexico, where they stayed in a villa with pals Bruce Jenner and his wife Kris. And it appeared that Nicole was in love with him.
"Joseph gave Nicole a new lease on life, fresh hope after her abusive marriage," said a source. "She was so happy."
But Perulli "felt very intimidated by O.J. after Nicole warned him about her ex's jealous rages," a friend said. "He was always looking over his shoulder – and refused to go out with her in her Ferrari."
Article continues below advertisement
Perulli left the picture after about three months, but Nicole wasn't alone for long. She hooked up with Zlomsowitch's buddy Brett Shaves, a handsome 23-year-old law clerk who worked for the firm that represented Nicole in her divorce. The good-looking twosome took two romantic vacations to Mexico – and friends say Nicole was once again "like a woman reborn."
"Nicole really dug Brett," revealed one of her friends. "She came to relish their 12-year age difference. But he was worried about O.J. He never said as much, but he feared Simpson would come after him."
There were other men, reportedly including Simpson's fellow football superstar Marcus Allen, although Allen denies taking his friendship with Nicole to the bedroom.
Her friend Cora Fishman also claims Nicole also enjoyed threesomes, and in her book Faye Resnick says Nicole even had a middle-of-the-night encounter with her neighbor, a young black college student.
"He was sleeping, so without taking off her clothes, Nicole gently pushed the covers aside and teased him." She later described it as giving him "a lovely surprise known as a 'Brentwood Hello.' "
Look into the secret files of the most feared newsroom in America — as The National ENQUIRER exposes the real story behind Hollywood's wildest scandals and sensational crimes, in National Enquirer Investigates! This week, find out if O.J. Simpson really killed Nicole Brown Simpson and Ron Goldman, Saturday night at 9 ET/PT on REELZ Channel.