An Inside Look At The Life Of Muhammad Ali In 'Men's Fitness' Special Collector's Issue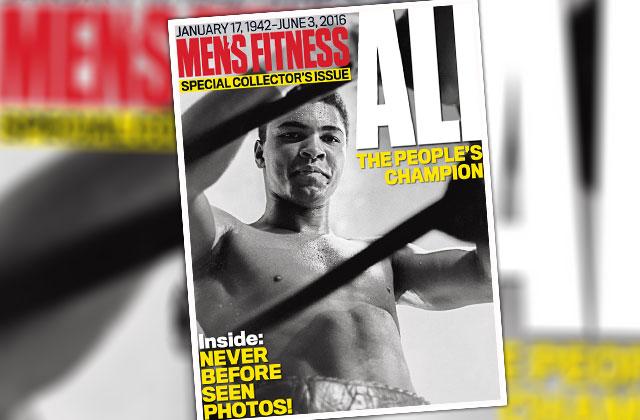 Muhammad Ali may be gone, but his legend lives on.
Considered to be the greatest boxer of all time, the champ tragically passed at the age of 74, leaving behind a legacy that transcended boxing.
In a special collector's issue of Men's Fitness, on newsstands now, never-before-seen photos give an inside glimpse of the three-time heavyweight champion's extraordinary life.
The 100-page collectible tribute features not only the life and career of "The Greatest," but stories from those closet to him. The special edition includes personal stories from the likes of Barack Obama, Bill Clinton, George Foreman, Oprah Winfrey, and many more, as well as longtime Ali friend and biographer Robert Lipsyte.
Article continues below advertisement
The Men's Fitness Special Collector's Issue Ali: The People's Champion is available at all newsstands now for $7.99.