Exclusive
Inside Muhammad Ali's Tense Pre-Death Reunion With Estranged Son Muhammad Jr.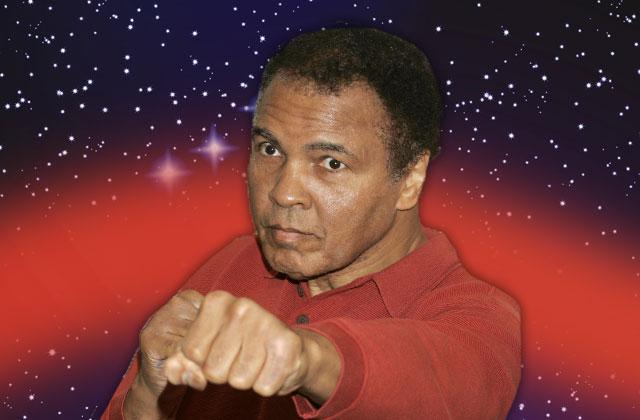 Khalilah Ali confirmed to Radar that her son, Muhammad Jr, 43, was reunited with the champ on his deathbed after a two year estrangement.
"All my children were there," she said. She has three daughters by him - Maryum, Rasheda and Jamillah
Muhammad Jr. blamed Lonnie, his fourth wife turned widow, for cutting him off from his father. A family insider told Radar that the young man and other relatives believe that Lonnie pursued Ali for his fortune - an accusation that Lonnie has denied.
Article continues below advertisement
"I dont like what she did. She is money hungry, a gold digger. I don't trust her," said the insider.
Khalilah revealed that Ali's death was a shock. The family had been assured he was on the mend and would be discharged. "He had a burst of energy and got better, but that can happen before people die," she said.
She said her son will attend the private funeral with her and his sisters, despite the family feud. "Mohammad was my first love. I was ten and he was 18 when we met in Chicago," she said, adding he was so much in love, that when he converted to Islam, he took her family name. "My parents were Alis, and I was raised Muslim," she said.