Watch Muhammad Ali's Jenazah Funeral Service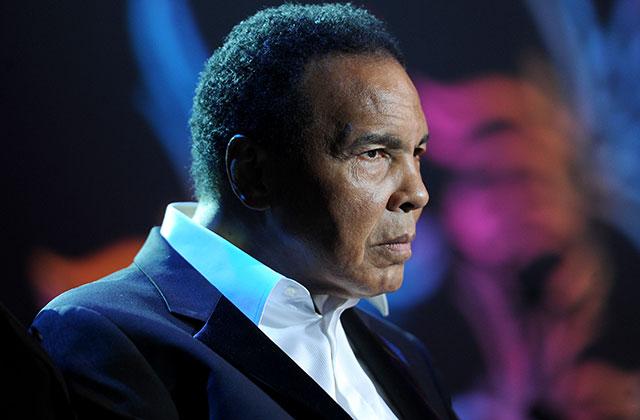 The Jenazah funeral service for Muhammad Ali is currently taking place in Louisville, Kentucky and is set to last 30 minutes, family spokesman, Bob Gunnell, confirmed Wednesday morning.
According to WDRB.com, the procession for the service includes a police-escorted hearse along the route from the local funeral home.
"About 16,000 are expected to take part," the website reported. "Muslims and people from all over the world traveled to Louisville this week to say goodbye to their beloved champ."
Article continues below advertisement
Though the Jenazah is a traditional Muslim prayer service, Ali requested that all be welcome to attend and that all other faiths be included.
Watch the Video Live on RadarOnline.com:
As RadarOnline.com previously reported, Ali was admitted to a Phoenix-area hospital for what Gunnell called a "respiratory issue."
When doctors told Ali's wife, Lonnie, that "his condition wasn't going to improve," the family rushed to be by his side.
Ali's official obituary is expected to be released this afternoon.