Exclusive
Muhammad Ali's Family Feuding Over His Boxing Fortune — His Ex-Wife's Shocking Claims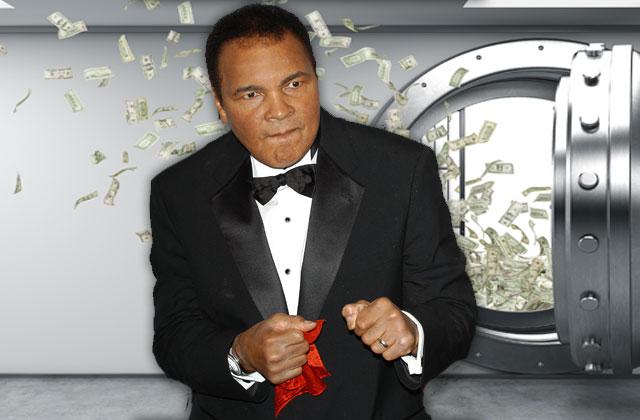 Muhammad Ali's family is at war over his millions — and his former wife is telling all.
Muhammad's ex-wife Khalilah spoke exclusively to RadarOnline.com Online, claiming that the champ's brother, Rahman, and son, Muhammad, Jr., are accusing the boxing legend's current wife, Lonnie, of cutting them out of his will.
As RadarOnline.com has reported, Muhammad Ali, died late June 3rd after a bout with respiratory failure. However, while the prizefighter is finally at peace after suffering for years from Parkinson's Disease, his family continues to fight over his estate.
Article continues below advertisement
Last week, the 74-year-old's large family, including five of his seven daughters, rushed to his side in Phoenix when his medical condition gravely worsened. However, despite the concern over the patriarch's approaching death, there was an $80 million elephant in the room, as members of the clan assert their claim on a share of his cash.
Lonnie, who had been Muhammad's childhood friend, became his fourth wife in 1986 — two years after he had been diagnosed with Parkinson's. Critics say that Lonnie had plotted her way into his life by moving to an apartment near his home, and offering her services as a nurse shortly after his symptoms began. He was still married to his third wife, Veronica, at the time, although Lonnie's supporters insist that ex-model Veronica was not the nursing type.