Bitter Rant Reveals Michael Jackson HATED Prince & Predicted His Untimely Death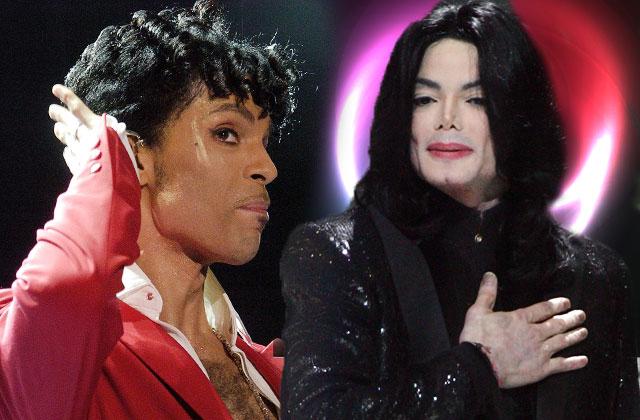 A recently uncovered recording reveals that Michael Jackson was no friend of Prince - he even predicted that he would have an untimely death!
The tapes, obtained by The Mirror, were recorded for his 1988 autobiography, Moonwalker. In it, he spouted harsh words about his fellow flamboyant musician.
"I don't like to be compared to Prince at all," Jackson said. "I have proven myself since I was real little. It's not fair," he continued.
Article continues below advertisement
"He feels like I'm his opponent. I hope he changes because boy, he's gonna get hurt," Jackson warned. "He's the type that might commit suicide or something."
As Radar reported, Prince died at his Paisley Park estate on April 21, 2016 of an opioid overdose. Similarly, Jackson died at his home on June 25, 2009 of propofol intoxication. However, despite their similarities in life and death, the two just did not get along.
"He was so rude, one of rudest people I have ever met," Jackson said. "Prince is very competitive. He has been very mean and nasty to my family."