LGBT YouTube Star May Have Faked Hate Crime, Police Say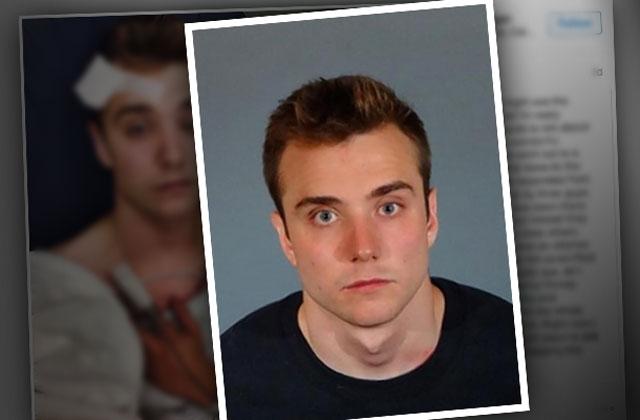 YouTube star and LGBT activist Callum McSwiggan may have lied about being brutally attacked by a bevy of bigots on Sunday, a Los Angeles police report claims.
McSwiggan, from London, was in town for web video maker convention, Vidcon, when he decided to celebrate with friends at West Hollywood hotspot, the Abbey .
But the 26-year-old said the evening quickly turned into the "worst night" of his life, alleging that three men attacked him as he left the club.
Article continues below advertisement
"With three broken teeth and six stitches in my forehead, I've never felt so terrified to be a gay man in the public eye," McSwiggan posted on both Instagram and Facebook.
Fellow YouTube star, Riyadh Khalaf, backed McSwiggan's story, claiming to have witnessed the heinous hate crime.
But Los Angeles County Sheriff's department offered a very different account, sharing that cops were "unable to substantiate the assault."
According to the police report, officers who arrived on the scene to investigate the alleged hate crime found no visible injuries on McSwiggan.
Instead, police say they arrested the vlogger after catching him vandalizing a car on the street.
McSwiggan's mugshot shows a seemingly untouched face, very different from his hospital depiction.
"Right now I don't feel that I'm in the right place to talk about this but I will be addressing this fully in the future," McSwiggan wrote of the matter online.
He has not returned requests for comment.