Exclusive
Kim Kardashian BLASTS Amber Rose Over Nasty Talk Show Tell-All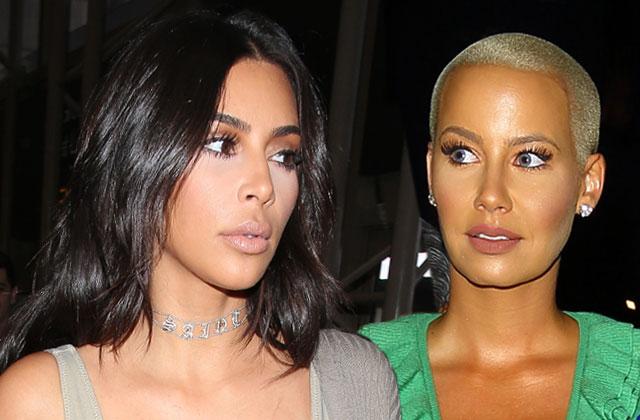 Kim Kardashian and Amber Rose's truce is OVER! RadarOnline.com has learned that Kardashian is on the attack after it was revealed that Rose plans to blast Kardashian and her husband, Kanye West, on her upcoming talk show.
"Kim reached out to Amber about the show because she was legit concerned that she was actually going to blast them," an insider told Radar.
"That is the last thing that Kim needs right now."
Article continues below advertisement
As previously reported, the longstanding feud between Kardashian and Rose started when the KUWTK internet-breaking beauty dated West after Rose.
Over the past year, Rose and West have been involved in a never-ending Twitter spat that resulted in Rose exposing West's dirtiest sexual secrets!
However, according to the source, the divas have finally let bygones be bygones!
"Kim and Amber made an agreement to stay cool for now," the insider told Radar.
"Kim won't talk sh*t about Amber and she will continue to help her with her business endeavors, such as Muvamoji. In return, Amber will not say a word about Kim or Kanye on her talk show," added the source.
"The Kardashians know what she is capable of now that she has the show and they cannot take any risks with her," the source continued. "They are basically just kissing Amber's butt at this point!"
Do you think that Amber Rose should avoid talking about Kim Kardashian and Kanye West on her talk show? Tell us your thoughts below.