Khloe 'Snaps' Over Lamar's Bad Behavior: 'I Will Be Filing For Divorce!'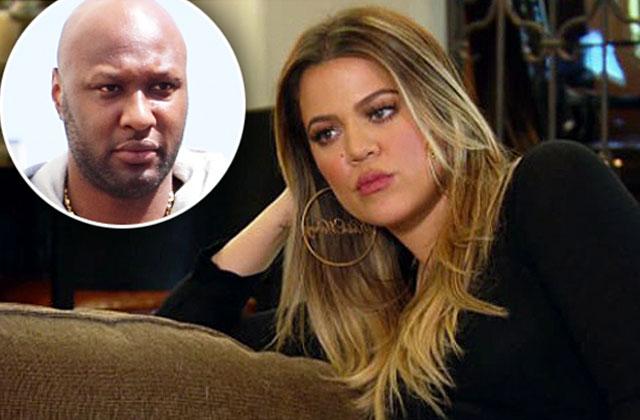 As RadarOnline.com readers know all too well, Lamar Odom is back to boozing, partying, and popping pills just months after he overdosed and nearly died at a Las Vegas brothel. And his caretaker ex, Khloe Kardashian, has finally had enough.
On last night's episode of Keeping Up With the Kardashians, the headstrong 31-year-old finally decided to file for divorce for the second time.
"Lamar has put me through some s***," she told sister Kim. "I need this marriage to end because it's depressing."
Article continues below advertisement
Sensing Khloe's stress, mom Kris Jenner and sister Kourtney decided to take her on a girls' trip to Napa Valley for some wine and relaxation.
After some drunken shenanigans, Khloe sobered up as Kris told Lamar on the phone that he should join the family on an outing to L.A. eatery Craig's.
"I love mom and I know her intentions are super good, but I feel so much pressure," Khloe complained to Kourtney during a moment alone. "Why is she so on his side, and never really mine?"
Back at Khloe's home in L.A., the reality star confronted her mother about her boundary-crossing behavior with Lamar.
"Don't you ever think its a cute surprise to have Lam come somewhere," she snapped. "It''s this snowball that starts rolling out of control!"
"I need to move on. I will be filing for divorce very soon," she warned. "I need to focus on me."
Kris vowed to be a "better mom" in response to her daughter's plea.
Article continues below advertisement
Hopefully, she's sticking to Khloe's side now: As RadarOnline.com reported, Lamar has gone so far off the rails in recent weeks, Khloe is now considering filing a restraining order against him.
In a head-scratching subplot, Kourtney's baby daddy Scott Disick confirmed with a psychic that his downward spiral was caused by a "Kardashian Kurse" affecting the sisters' ex-boyfriends and husbands.
Though Kim and Kourtney rolled their eyes, he proceeded to free a rooster while wearing white in an attempt to break the evil spell.
Will Scott's luck turn around? Sound off in the comments.