Police Investigating Toddler's Parents After Tragic Shooting Of Beloved Gorilla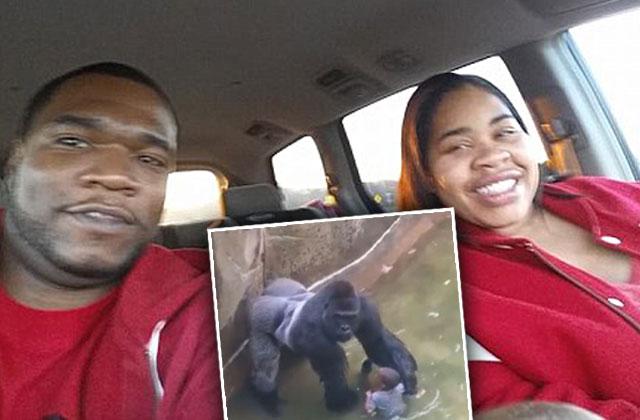 RadarOnline.com has learned police are now investigating the parents of the toddler who caused the death of a beloved gorilla at the Cincinnati Zoo and Botanical Garden on May 28.
"Consistent with department policies, the Cincinnati Police Department Personal Crimes Unit is closely reviewing the facts and circumstances that led to a four-year old falling into the Gorilla World enclosure," officials revealed in a statement.
Article continues below advertisement
"This review is only regarding the actions of the parents/family that led up to the incident and not related to the operation or safety of the Cincinnati Zoo," added police.
The series of events Saturday tragically ended when zoo officials —afraid the 450-lb., 17-year-old endangered Western Lowland gorilla named Harambe would harm the child — shot and killed the animal.
Reaction to the gorilla's shooting was swift, with many calling for the parents of the toddler, Michelle Gregg, 32, and Deonne Dickerson, 37, to be punished for not keeping better watch of their kid.
Others wondered how the the boy could fall into the enclosure in the first place.
As part of the investigation, police are asking witnesses who either saw or videotaped the incident to step forward.
If you have information that could be valuable to investigators, contact the Cincinnati Police Criminal Investigations Section at (513) 352-3542.