Inside The Dark Past Of Parents Whose Son Fell Into Cincinnati Zoo's Gorilla Pen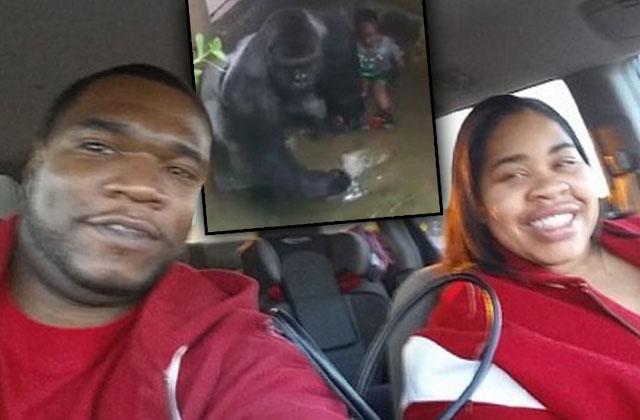 The parents of the 4-year-old boy who slipped into the gorilla enclosure at the Cincinnati Zoo this weekend, leading to the killing of 17-year-old gorilla Harambe, have a lengthy criminal past, RadarOnline.com has learned.
Deonne Dickerson and Michelle Gregg have furiously defended their parenting skills since the incident, with 32-year-old Gregg writing on Facebook: "God protected my child until the authorities were able to get to him. My son is safe and was able to walk away with a concussion and a few scrapes... no broken bones or internal injuries."
Article continues below advertisement
But according to the Daily Mail, "criminal filings against Dickerson stretch over a decade and include burglary, firearms offences, drug trafficking, criminal trespass, disorderly conduct and kidnap."
In more recent years, Dickerson seems to have turned his life around, working as a sorter at a Cincinnati industrial equipment supplier. Gregg currently works as the administrator for a local pre-school.
It didn't take long for animal activists and social media users to slam the couple, holding them responsible for the death of the 450-pound male Western Lowland gorilla.
The zoo's Gorilla World has been closed since the incident.