No Shame! Most Naked Celebrities Exposed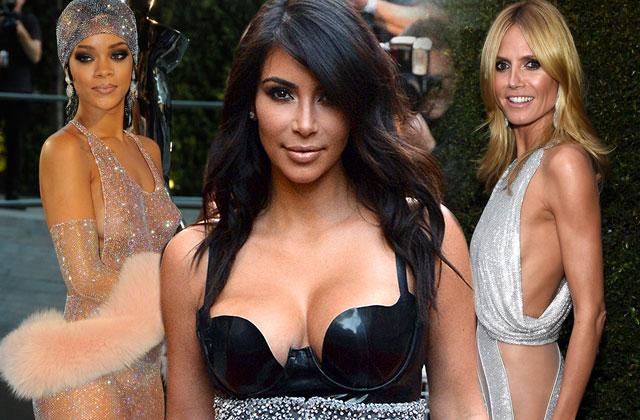 Kim Kardashian, Rihanna, and Heidi Klum aren't the only celebs stripping down — the stars of Dating Naked are, too!
Kim, 35, is known for stripping down — most recently for GQ.
RiRi, 28, got naked for her "Needed Me" music video.
Courtney Stodden, 21, doesn't mind showing off her body while pregnant!
Heidi, 43, has gone nude throughout her career — but does it for fun on the beach, too! She was recently spotted tanning topless with her boyfriend, Vito Schnabel.
Article continues below advertisement
Miley Cyrus, 23, is known for her raunchy performances.
For even more nudity, tune in to Dating Naked at 9 p.m. on Wednesday, June 29!