Chelsea Handler Reveals She Had Two Abortions At Age 16: 'We All Make Mistakes'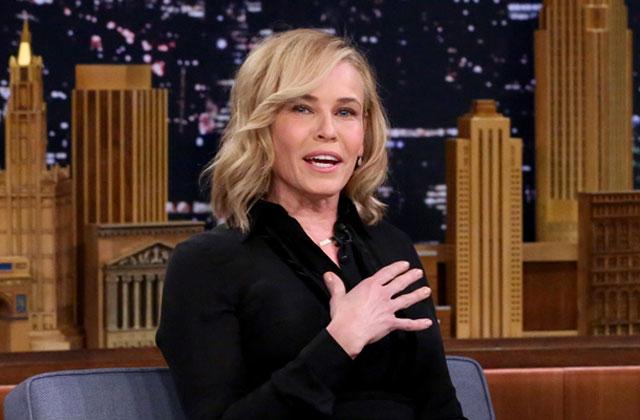 Chelsea Handler wrote an essay on the importance of access to abortions this week, using her own experiences to demonstrate the issue.
The powerful piece, released through Playboy magazine, details the 41-year-old's mistakes made as a teenager, including two abortions she had at age 16.
"Getting unintentionally pregnant more than once is irresponsible, but it's still necessary to make a thoughtful decision. We all make mistakes all the time," she wrote. "I happened to f*ck up twice at the age of 16. I'm grateful that I came to my senses and was able to get an abortion legally without risking my health or bankrupting myself or my family. I'm 41 now. I don't ever look back and think, 'God, I wish I'd had that baby.'"
Article continues below advertisement
Having the freedom to choose whether or not she wanted a child, Handler writes, is all due to Roe v. Wade, the 1973 Supreme Court ruling on a woman's legal right to an abortion.
Though the comedian admitted that Americans will never agree on every issue — and that's okay —there a fundamental rights she believes to be essential, especially for women.
"We have 7.3 billion people on this planet. Anybody who carefully decides not to become a parent — let alone a bad parent, which is what I would have become — should be applauded for making a smart and sustainable decision," she said. "I'd love for somebody to try to tell me what to do with my body. I dare them."