RadarOnline.Com Sweeps Los Angeles Press Club Journalism Awards Nominations: Best Website & More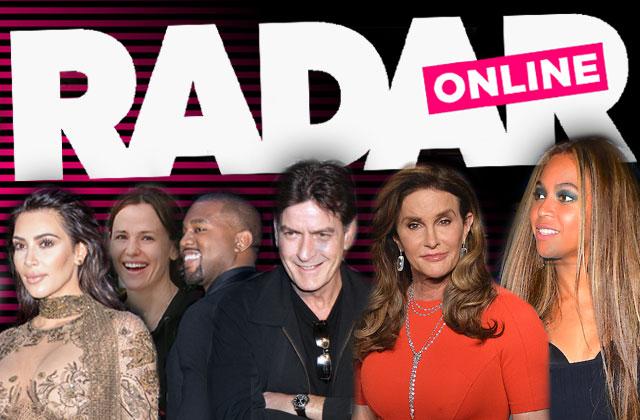 From Caitlyn Jenner's transition to Charlie Sheen's HIV diagnosis, RadarOnline.com delivered nonstop world exclusives throughout 2015 — and the L.A. Press Club has taken notice! The organization just announced finalists for the 2016 SoCal Journalism Awards, and Radar and its reporters racked up a stunning 15 nominations.
This year, more than 1,000 entries were judged by journalists nationwide.
Radar swept the ENTIRE celebrity news category, with no other website represented even once. The articles and series recognized were a series of 2015 highlights: "Beyonce's Nightmare: Jay Z Love Child Scandal Revealed," "Charlie Sheen HIV Scandal, Day Three: The Cover-Up Exposed," "An A-List Split! Ben Affleck & Jennifer Garner's Divorce," "Gone Too Soon! The Medical Crisis, Coma & Death Of Bobbi Kristina Brown," and "Rock Bottom: 'Buffy' Star Nicholas Brendon's Suicide Attempt Caught On Tape."
Article continues below advertisement
Award winners will be announced on June 26 at the Millennium Biltmore Hotel in L.A.
Stay with Radar for more award-winning content!