Exclusive
Bill Cosby 'Terrified' After Cops Called To His Compound Over Intruder Alert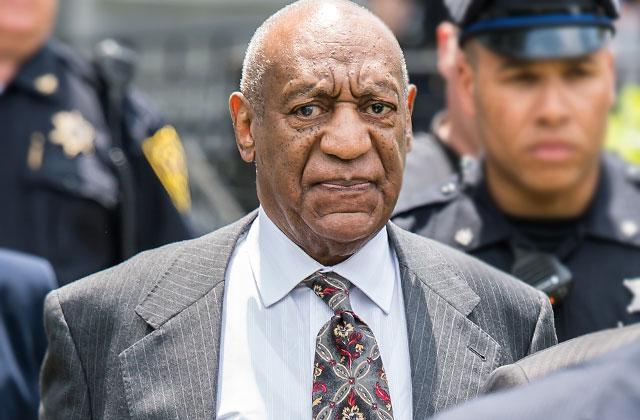 Article continues below advertisement
"It's such an elaborate system and such a large estate anything will set this off," a Shelburne Falls police department source told RadarOnline.com.
Indeed, almost every one of those instances turned out to be a troubling case of Cosby's compound crying wolf.
"He's totally obsessed with the idea one of his victims is coming after him," said a Cosby source. "He sees them in his dreams. He's terrified of the idea."
Since his stunning fall from grace, Cosby, 78, and his wife Camille, 72, have become recluses in the tiny, rural town of Shelburne Falls, located in the northwest woods of Massachusetts.
There, he's gone into hiding on a 21-acre compound surrounded by hundreds of additional acres Cosby purchased to wall himself off from the world. Signs at nearly every entrance ominously read, "If you are not invited, DO NOT pass through these gates."
Article continues below advertisement
Few people in town have ever crossed the threshold – and those who have are sworn to secrecy!
In fact, the paranoia is so great, someone inside the compound phoned cops four times in five days last January, when harmless photographers stopped by the gates and waited for photos.
But mostly, his calls for help were false alarms – and sometimes they came quickly and in large numbers.
From June 4, 2015 to July 1, 2015, a dozen calls for assistance came from Cosby's home to the local PD. On July 1, alone, cops received four distress calls from the property, RadarOnline.com has confirmed.
"We legally have to respond," the Shelburne Falls police source told RadarOnline.com. "It just means that the alarm system is sensitive and they are often working on it and it's often tripped up. It could mean somebody opened a door that they shouldn't have. It could be something falling over inside the house."
But as a source close to the monster, accused of raping nearly 60 women since the mid-1960s, told RadarOnline.com, "Every creak, every stray sound in the house is the potential footfall of one of his victims coming to visit terrible justice upon him. He's terrified!"
Among the overwhelming cache of calls was just one incident that appeared to be serious: a troubling heart attack that may have involved the disgraced comic's now-43-year old daughter Ensa. On Feb. 28, 2016, a 911 call came in to Shelburne Police involving a 42-year-old female having heart palpitations, police said, although it's unknown if she was rushed to the hospital, or what happened after authorities arrived.