Tiger's Nightmare! Lindsey Vonn & Elin Nordegren Face Off At Party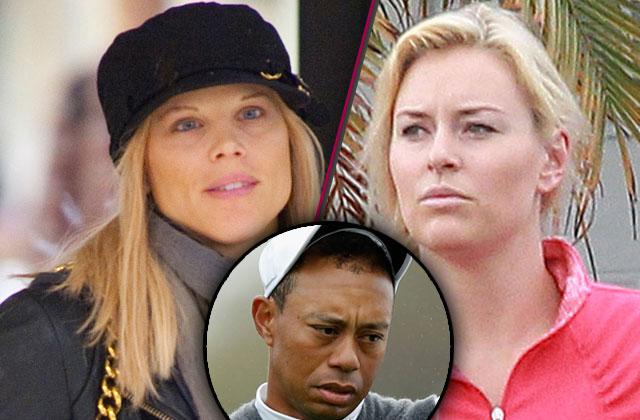 Tiger Woods' worst nightmare came true over the weekend as his ex-wife and ex-girlfriend faced off at the Kentucky Derby.
The dueling blondes, who both dated the golfing lothario, were guests at the Black Rock Thoroughbreds' Fillies & Stallions party.
Nordegren, 36, divorced him in 2010 after his multiple affairs were exposed. She was spotted in March kissing her billionaire boyfriend Chris Cline.
Vonn, 31, ended their relationship in 2015 after he was was allegedly caught cheating on her too, and was recently spotted with actor Alexander Ludwig.
Article continues below advertisement
Despite the report of bad blood between the two beauties, Vonn posted a picture with Nordegren on her Instagram account Tuesday night to clear the air.
"Great to see Elin and friends at the #kentuckyderby last weekend. She was stunning as always!" Vonn wrote.