The Easiest Ways To Get Your Favorite Fashions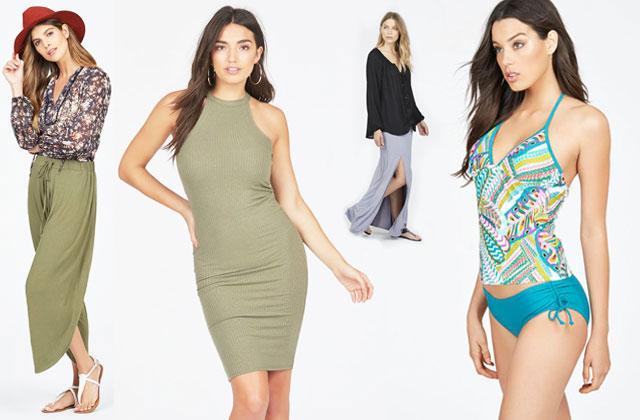 Who needs Rodeo Drive! A tidal wave of new fashion services are bringing style to your doorstep. Check out some of our favorites.
More than 2.5 million members love JustFab! Simply take a style quiz and you'll be set up with a personal selection of looks every month from the site's army of super trendy stylists. From shoes to bags, jeans, dresses, and more, everything you need to look good is available here. Signing up as a paid VIP member means you'll save up to 50% off regular pricing and earn points towards free loyalty items. But if you want to skip a month, simply click a button by the cutoff date and you won't be charged at all. You can skip as many months as you want, but with fashions like these, why would you want to?
Article continues below advertisement
DailyLook offers a similar option, though slightly more restricted, with their Elite Box. Fill out a style profile, and every month your own personal stylist will pack up a box of recommended looks for you. Pay to keep what you like, and return the rest free of charge, with comments on how to make the next box even better. You can skip a month at any time. Funky and high-fashion, the selections at DailyLook are perfect for city chicks or festivalgoers.
MORE ON:
From Our Partners
Stitch Fix also offers a monthly style subscription service similar to Daily Look. Aimed at "busy women on the go," their clothing and accessories are a little less risky in terms of style trends, and they also offer a wide range of lower-priced items too.
Le Tote allows members to borrow clothing and accessories each month. You're supposed to return everything when you're done wearing it, but if you simply love it, you can buy it for 20 to 50% off retail. Best of all, you can get an unlimited number of totes — featuring three pieces of clothing and two accessories each — every month!