Exclusive
O.J. Simpson's Getaway Driver A.C. Cowlings Kept Vegas Marriage Secret For 20 Years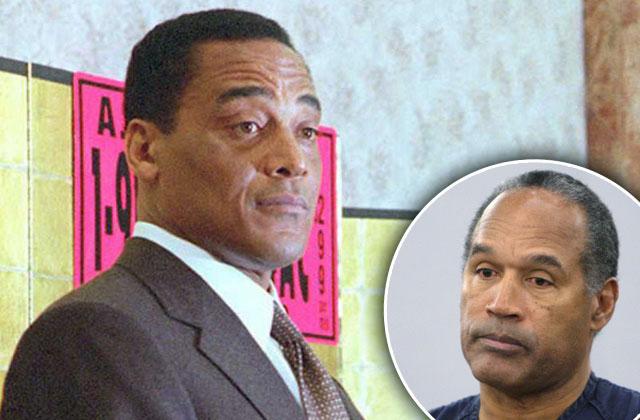 RadarOnline.com has exclusively learned that O.J. Simpson's loyal pal has kept a marriage secret for more than 20 years! Al "A.C." Cowlings quietly married magazine model Marion T. Lahood during a hush-hush Las Vegas ceremony in the summer of 1993, according to documents.
Less than a year later, Cowlings, then 47, drove "The Juice" down an L.A. freeway in the infamous Bronco car chase before the disgraced all-American football star's surrender to police for the vicious murder of his former wife Nicole Brown Simpson and her friend Ron Goldman.
Article continues below advertisement
Cowlings and his future wife applied for a marriage license on July 30, 1993, and tied the knot the next day, records obtained by Radar from the Clark County Clerk's Office in Nevada show.
A relative of one of Lahood's long-time neighbor in Hawthorne, CA., noted that the now 56-year-old beauty is a "very private person."
"I've known her for years but I only recently found out she was married to Cowlings and I couldn't believe it myself. I was shocked!" the neighbor, who didn't want to be named, told Radar.
"She remembers going with A.C. to O.J. and Nicole's house for barbeque on two occasions probably not more than that and that the couple hung out a few times," added the neighbor.
The neighbor doesn't know if Cowlings is still married to the Lahood who now lives in Santa Barbara as a personal trainer and volunteers at a horse therapy ranch.
Cowlings' spokesman Edward Lozzi told Radar that even he was unaware of the 1993 nuptials.
Cowlings, who was 68-year-old O.J.'s teammate in college and the NFL, refused to divulge his marriage throughout the media firestorm that followed his longtime pal's double murder arrest and trial. Simpson was eventually found not guilty in a verdict that shocked the nation.