Megyn Kelly Tells All! Inside Her Secret Meeting With Donald Trump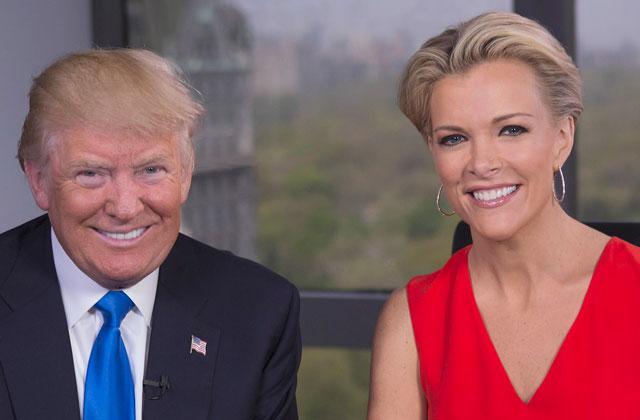 Donald Trump is already demonstrating his negotiation skills! Former foe Megyn Kelly is now on friendly terms with the presumptive Republican nominee, she revealed after their secret Trump tower rendezvous.
The dispute between the Fox News anchor and presidential candidate started last August ,when Kelly confronted Trump for his comments towards women. Trump then retaliated, saying Kelly had "blood coming out of her eyes, blood coming out of her wherever."
Article continues below advertisement
In April, Kelly and Trump held a secret meeting at Trump Tower where they "cleared the air." Kelly called Trump "gracious" for the meeting, and said she'd later interview him on air.
"I was a little nervous to go into Trump Tower that day, because I didn't know what to expect. But from the moment I entered his office, he could not have been nicer," she said.
The host said there was still awkwardness between the two, but they were able to move on.
"I won't say it wasn't awkward, but there was nothing acrimonious between us," she insisted. "It felt like a journalist talking to the candidate about the race…we did not touch on anything about us. We did not touch the dustup. I asked him for an interview. He said he'd think it over."
Up next, she'll interview her former nemesis on air.
"It's been a year of security guards and closed blinds," Kelly revealed. "I hope this interview will be a chance to clear the air in front of the American public, to get it over with, then move on."
You can catch the highly anticipated interview on May 17th during her special, Megyn Kelly Presents on FOX.