Woman Gunned Down In Maryland High School Parking Lot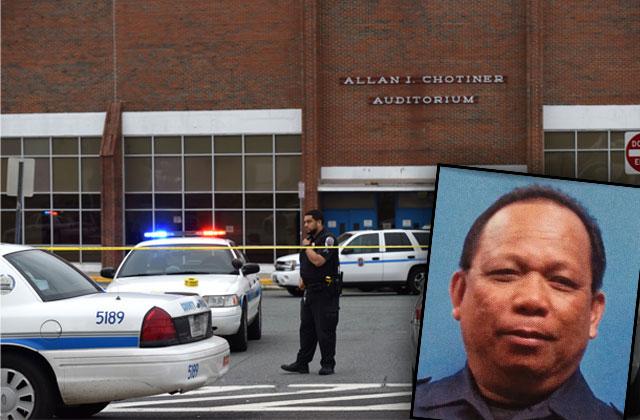 A manhunt is underway after a crazed gunman killed his estranged wife in a Maryland high school parking lot on Thursday, RadarOnline.com has learned.
Police say Gladys Tordil, 44, was shot multiple times by ex-husband Eulalio Tordil, 62, after an argument took a violent turn.
According to an early investigation of the incident, Prince George's County Police said that Gladys was waiting for her child in her SUV at the time of the shooting, and they believe the ordeal was "domestic-related."
Article continues below advertisement
Another man, who tried to diffuse the situation, was also shot in the shoulder when Eulalio open fire. He is in stable condition, NBC reported.
Police also revealed that Eulalio is an employee of the Federal Protective Service, a security agency for federal buildings and properties. The suspect was under a permanent protection order, which was issued against him on March 17, Fox5 in Washington D.C. reported.
The incident took place at High Point High School in Beltsville, MD at 4:30 p.m., officials said. Although students were already out of class before the fatal shooting, some were still in and around the building for afterschool activities.
No students were harmed or involved in the incident, Kevin Maxwell, chief executive officer of Prince George's County Public Schools, said. Still, some had witnessed portions of the event.
"Everyone was just crying, like we didn't know what to do. We were just crying," a student told NBC. "We have a crate where we put all of our equipment. They rushed us in there and after about half an hour they us to a locker room and they kept us in the gym after that."
Story Developing.