Marriage From Hell: 'Little Women' Star Briana Renee's Husband Blames Her For His Cheating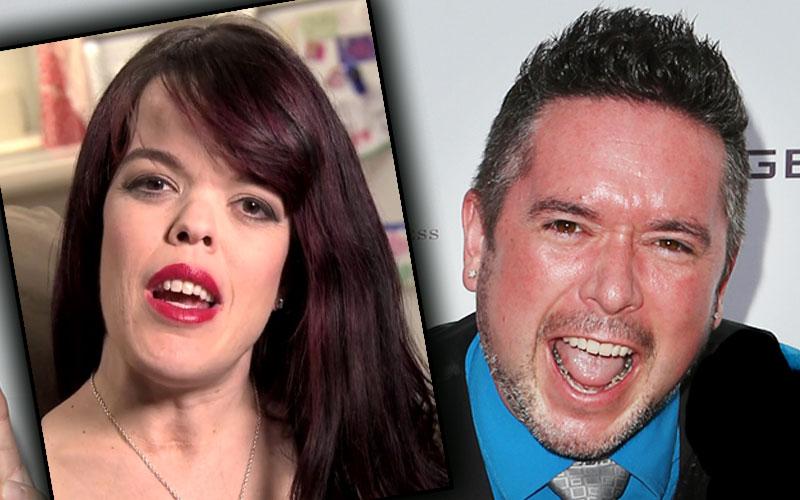 Article continues below advertisement
"I think there is some stuff you should take responsibility for, it wasn't just a one way street, the collapse of our relationship," he fumed over a Skype session.
"You created this situation by sending me here. I did not."
The 39-year-old unemployed dad seemed to have forgotten his dirty texts to multiple women, which Renee claimed she read.
After an eight day separation, Renee, 35, and Grundhoffer met up at the Little Women: LA filming.
When host Kevin Frazer mentioned revealing his filthy messages to other women on camera, the reality villain flipped, threatening to storm off set.
"They're disgusting. I'm not going to lie to you. I already know. This is too much," Grundhoffer told producers, who then backed down and simply displayed a tame text he sent in late January asking a woman about her day.
When the troubled former social worker tried to weasel his way into moving back home, Renee told him she wasn't ready to patch things up, and that he should stay in a hotel.
Article continues below advertisement
Grundhoffer, who as RadarOnline.com exclusively reported, was arrested for strangling an ex-girlfriend in 2012, exploded in anger.
"You had me come back for this s***! I would rather sleep in my f***ing car!"
Fortunately, Renee handled the immature outburst well.
"It just validates my decision to not have him come home tonight," she told the cameras.
Earlier in the episode, viewers were able to gain some perspective about Grundhoffer's bad behavior when he visited a therapist at home in Seattle.
He revealed that he had been sexually abused as a child, and had turned into a "very sexualized grown man" as a result.
In a rare introspective moment, he claimed he was "broken," and had a lot of emotional work to do.
Will Briana go back to Matt? Find out next Wednesday on Little Women LA: Matt & Briana, airing on Lifetime at 9/8 c.