Kendra Says 'Nasty' 'B*tch' Holly Is Lying About Playboy Mansion Life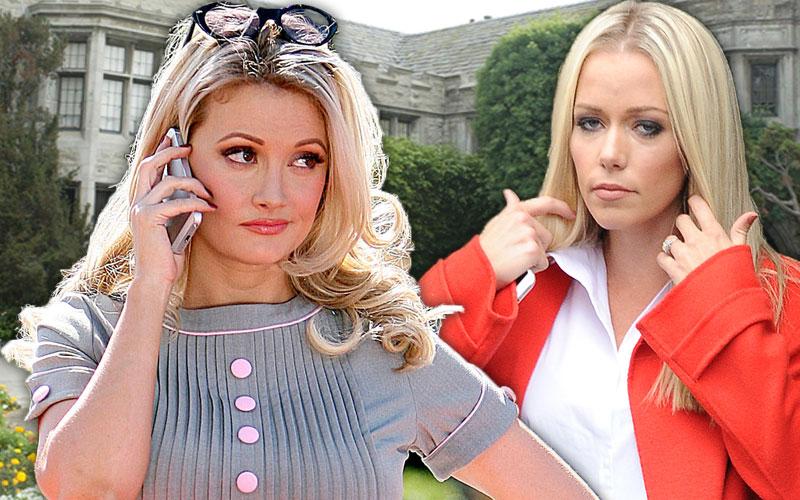 Kendra Wilkinson won't let Holly Madison get away with another scandalous book on the Playboy Mansion!
As RadarOnline.com reported, Madison shared with PEOPLE magazine while promoting her new tell-all, The Vegas Diaries, that her time as Hugh Hefner's right-hand girlfriend was not all it was cracked up to be. In fact, she described it as downright difficult .
"It was a constant struggle," Madison confessed of her seven years as a Playboy Mansion resident. "I was trying to sell this image of 'Oh everything is so great here,' but I was miserable inside."
Article continues below advertisement
"The Mansion is all about conformity and judgment and following the rules," she added. "I didn't like being a clone. That was definitely something that bothered me the whole time. But the Mansion wasn't a place where confidence was built. It was a place where manipulation was used to keep everyone scrambling to keep her spot in the house."
Due to Hefner's alleged game playing, the 36-year-old said it became hard to stand up for herself over time.
"There was so much competition among the other women. I learned not to confide in certain people. There was a lot of fear. If I could go back and do things differently, I wouldn't be scared of people," she revealed. "And I'd push the boundaries a lot more. The number of times I stuck up for myself at the Mansion I could probably count on one hand."
But now, fellow Playboy bunny veteran Wilkinson is attempting to take down Madison's claims with some pretty low blows.
"Now Holly is on cover of People mag sayin she lived in fear at the mansion," the blonde beauty tweeted Thursday morning. "She wasn't in fear with that d**k in her a** for a paycheck."
Ouch! Look out Holly.
This isn't the first time these two hotties have feuded, either. Last year, the pair engaged in a separate bitter battle over what really happened during their time at the Playboy Mansion.
The public fight ended with Wilkinson calling Madison a "nasty b*tch" and Madison accusing Wilkinson of hitting "a new low."