Ceasefire! Kendra Wilkinson Apologizes To Bridget Marquardt For Ditching Friendship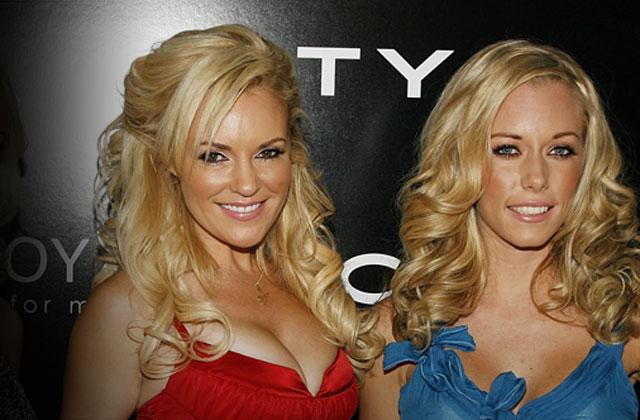 You know, I did have – as we all did, probably, a hard time transitioning into like a world outside the mansion," Wilkinson, 30, told 42-year-old Marquardt on the new episode of Kendra on Top. "When I was saying those things, it was more about like, trying to distance myself from the mansion as much as I could, which was the wrong thing to do."
Marquardt confessed she was confused by Wilkinson's betrayal, especially since she attended both her 2009 wedding to Hank Baskett and a baby shower for Hank Baskett IV.
Article continues below advertisement
"When I saw things like, 'Well, we were never friends,' and, 'She's not appreciative,' and things like that, I'm thinking all the things that we did together – like all the time at the mansion, from all the traveling around the world," Marquardt told her former pal. "We weren't always best friends, but we definitely had each other's back, and I definitely consider you a friend."
Wilkinson later admitted that Marquardt was right in her honest assessment of the situation. "She was part of very special moments in my life that really meant a lot to me," said Wilkinson.
Though the two women seem to be back on the path to repairing their relationship, there's one person from her past Wilkinson doesn't want to deal with ever again — Holly Madison.
"There was never a moment where I can say she felt real to me," Wilkinson said on the episode.