'Alice 2' Ticket Sales Plummet As Johnny Depp Domestic Violence Scandal Unfolds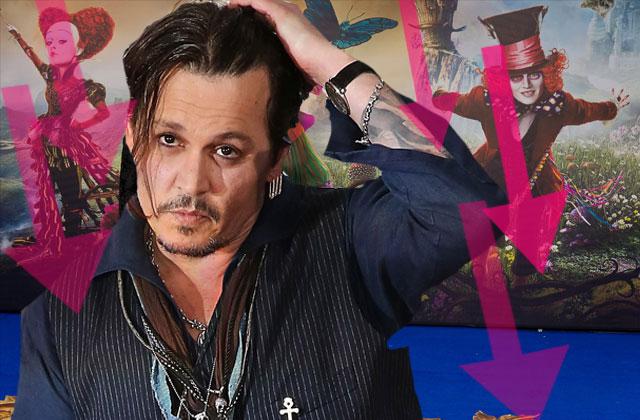 On May 27, Alice Through The Looking Glass, the sequel to 2010's Alice In Wonderland, was released in U.S. theaters. While the film was expected to pull in monumental numbers as a holiday weekend blockbuster, the family film's ticket sales fell far short on the heels of allegations that the film's star, Johnny Depp, had been abusive towards his wife, Amber Heard.
According to the Hollywood Reporter, Alice 2 came in second to X-Men: Apocalypse, pulling in $9.7 million from 3,763 locations on Friday for a $40 million - $41 million debut — 65% down from 2010's Alice in Wonderland release, which brought in $116 million.
Article continues below advertisement
While the strength of the X-Men release, coupled with Alice 2's poor critiques may be contributing factor's to Alice 2's dismal opening weekend, experts also point to Depp's "public relations nightmare" as a reason for its disappointing numbers.
As Radar reported, Heard filed for divorce and sought a restraining order Friday, alleging that Depp had bruised her face after throwing a phone at her earlier that week.