'Little People, Big World's Audrey Hospitalized After Motorcycle Accident With Jeremy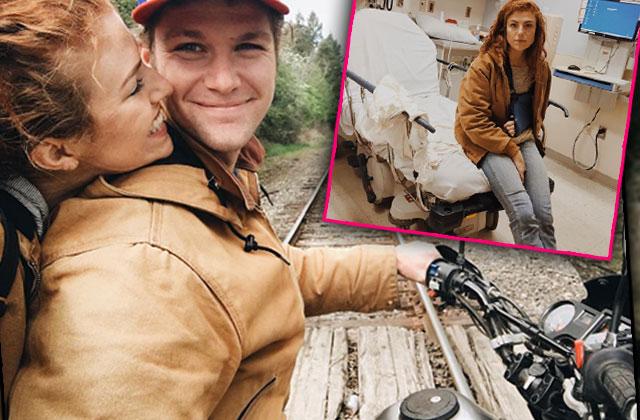 A birthday present for Jeremy Roloff landed his wife Audrey in the hospital. The Little People, Big World stars got into a motorcycle accident after she gifted her husband with a bike a week before his 26th birthday.
On May 1, Audrey posted a video of her husband seeing his present.
"Soooo...I decided to give @jeremyroloff his Birthday surprise a week early, since we are out of town on his real birthday," she wrote. "I think I got him pretty good;) I love you babe. So much more each day. Happy birthday."
Article continues below advertisement
The reality star then explained how she dislocated her shoulder from the accident.
"When I popped it back in, the pain doubled, my vision blurred, I was rolled into the ambulance, and I prayed fragmented sentences," she said. "We are both so thankful. It could have been much worse. I'm pretty bruised up and not sure what's wrong with my shoulder yet...."