Exclusive
Revenge! Jenelle's Mom Admits She Put Itching Powder In Ex's Underwear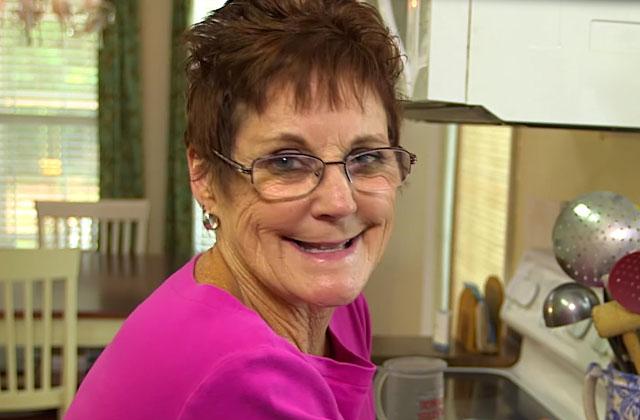 Jenelle Evans may keep her ex-fiancé and baby daddy Nathan Griffith from seeing their 1-year-old son Kaiser, but when it comes to a breakup, the 24-year-old Teen Mom 2 star has nothing on her mother Barbara Evans.
RadarOnline.com has exclusively learned when Barbara ended things with her longtime fine Mike, she decided to play a little game of revenge.
"The reason I broke up with him is because he cheated on me three times," Barbara told Radar. "I thought he was one in a million. He was good to my kids. They considered him their stepfather."
Article continues below advertisement
But after Barbara found out about the cheating the first time, she kept Mike around to only help pay the bills.
"I couldn't get rid of him because I couldn't pay my $800 mortgage on Walmart pay," she said.
Then Barbara caught him cheating again.
"The day we came home with Jace from the hospital, Jenelle went on the phone and found all the numbers he had been calling," she said. "We called, a girl answered. She said she didn't know a Mike. Jenelle said, 'You are liar — he is my stepfather.'"
Mike of course denied seeing the girl.
"I said, 'You are nothing but a liar. We just called and talked to her,'" Babs recalled. "He had nothing to say."
After the third incident, Barbara decided to get even.
"The third one, that was it," she said. "He said he was moving out. I said, 'I will pack your clothes.'"
And Barbara did just that, and even gave Mike a little surprise.
"I drove to Myrtle Beach in the pouring rain with Jace in the car to get itching powder," she revealed. "I bought 12 packs."
Article continues below advertisement
"I put it inside his clothes and inside his t-shirts," she continued. "I sprinkled it in there. The guy said, 'The more you sweat, the worse you become.' I put it in his underwear and I folded it up nice and neat. He didn't know. That was in 2012."
After Mike moved out, he started texting Barbara again, so she pulled another move on him.
"He moved back in in September because we owned the house together," she said. "Then the house sold in November. He was here and I wanted him to come back because I needed someone to help me move and needed a fence to be put up."
She also got some money out of him.
"I said, 'Are you moving with me?'" she noted. "He gave me $25,000 for the new house and didn't want anything in writing that he gave me that much towards the house."
Then out of nowhere, Mike changed his tune.
"He said he was moving back to Pennyslvania and said, 'You owe me $25,000,'" she explained.
But Barbara didn't give it to him.
"I said, 'I don't owe you s***. You can chalk it up to every time you cheated on me,'" she shared.
That was the very end of their relationship — Barbara has only spoken to him once since the breakup.
Now, she claims that she doesn't want to jump into another serious relationship again.
"I don't really want to date anybody," she admitted. "I've been there, done that. I'm perfectly content with just me and Jace."