Exclusive
Teen Mom Jenelle's Custody Battle With Nathan Explodes!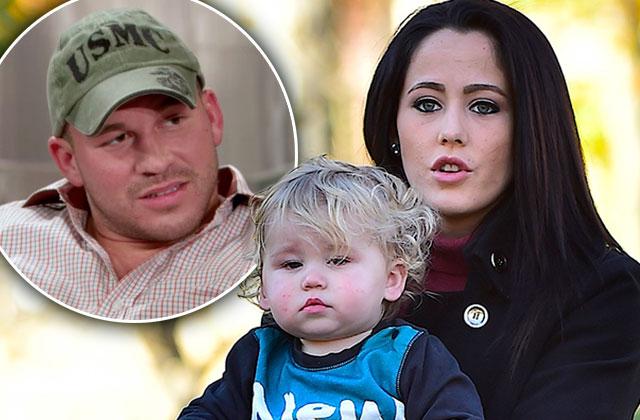 Jenelle Evans and Nathan Griffith have been battling it out in court in two states for months over their fractured relationship, and their baby son, Kaiser, has been caught in the middle! But now RadarOnline.com has exclusively learned that she scored a huge legal victory — with some strings attached.
As Radar previously reported, the Teen Mom 2 star cried on the stand in a South Carolina trial when she described the challenges of raising her 23-month-old son with her ex-fiancé. She claimed he was taken out of the state without her permission and had his hair cut for the first time without her knowledge, in just two examples.
Article continues below advertisement
But despite their distaste for each other, Evans and Griffith have put aside their personal feelings to effectively co-parent, and have come up with a "joint custody" deal that gives the MTV star the majority of time with her toddler son.
"Both parties have signed the agreement," Evans' attorney Dustin Sullivan told Radar.
Evans will have primary custody of Kaiser and Griffith will have him every other weekend, a source revealed to Radar.
However, the deal isn't finalized. And even though the couple used mediation to come to the agreement, there is one more step: A judge has to sign off on the custody arrangement, and once that is completed, the time with each parent will be confirmed by the state.
Who do you think should have more custody, Jenelle or Nathan? Sound off in the comments below.