Exclusive
Jenelle Evans' Babysitter Ordered To Probation After Possession Of Heroin Arrest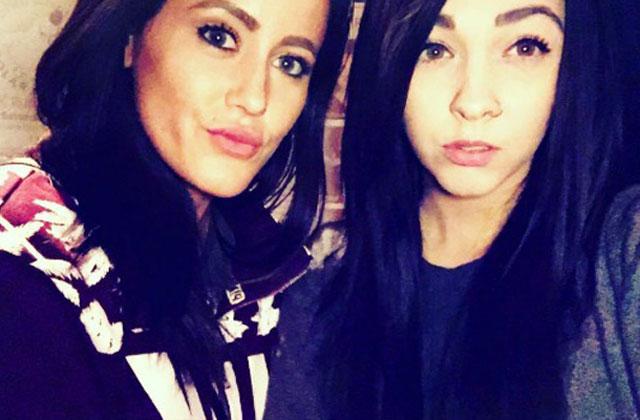 Jenelle Evans' babysitter may have been released from jail after she was busted with drugs, but the Teen Mom 2 star's friend isn't off the hook! RadarOnline.com has exclusively learned the details of Tori Rhyne's intense probation.
Rhyne was arrested on April 13 in Wilmington, North Carolina for possession of heroin, marijuana and marijuana paraphernalia after she was pulled over by police.
Evans' best friend was carrying half an ounce of marijuana, four empty bindles of heroin and a grinder at the time of the bust.
Article continues below advertisement
Rhyne is on supervised probation for two years and has to complete the recommended terms given by the judge.
"She has to get her GED during the first 12 months of the probation, she has to complete 36 hours of community service, and she has to report to counseling for initial evaluation and participate in all further evaluation counseling treatments and education programs," a Deputy Clerk from the New Hanover County Courthouse exclusively told RadarOnline.com.
Rhyne is also required to receive frequent screenings and searches by a probation officer.
She is ordered to pay $652.50 in community service, court and attorney fees.
Rhyne often watched Evans' 1-year-old son Kaiser when the friends lived together. In November, Nathan Griffith called CPS when the reality star left their son with Rhyne while on vacation with current boyfriend David Eason.
"They just say that Kaiser was okay and then they left," a source told Radar at the time. "CPS told Jenelle that they would talk to her when she gets back and that's all, but everything looked okay and everything was fine."