'Ghostbusters' Trailer Most 'Disliked' In History — Melissa McCarthy Responds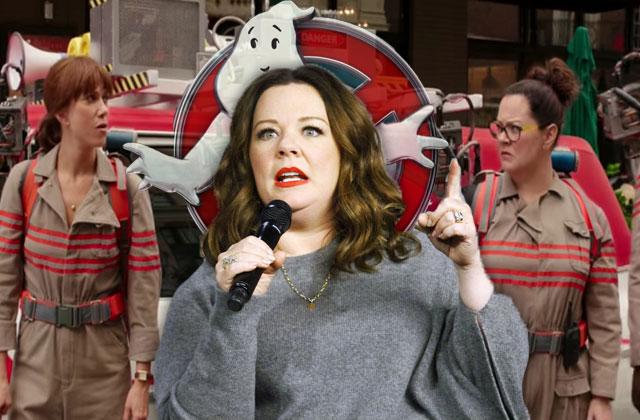 On March 3, the trailer for the new 'Ghostbusters' reboot was posted on Youtube. Since then, viewers have not only trashed the preview, but have expressed their hatred for the film by hitting the "thumbs down" button so many times, that it has reportedly earned the dubious honor of being the most disliked trailer in Youtube history.
At last count, the trailer, which features an all-female starring lineup, had been viewed 32,900,944 times. 244,955 people gave the preview a thumbs up. However, a whopping 851,137 gave it a thumbs down, which, according to The Hollywood Reporter, makes it the most disliked trailer ever.
Article continues below advertisement
One of the film's stars, Melissa McCarthy, responded to the film's backlash during an interview with The Guardian."All those comments— 'You're ruining my childhood!' I mean, really," she asked. "Four women doing any movie on earth will destroy your childhood? I have a visual of those people not having a husband," she said, "not having friends, so they're just sitting there and spewing hate into this fake world of the internet. I just hope they find a friend."
Is the film's trailer as bad as the critics say? Watch for yourself, and share your thoughts in the comments section below!