Exclusive
'DWTS' Drama! Ginger Zee's Husband Is The Show's Biggest Diva, Source Claims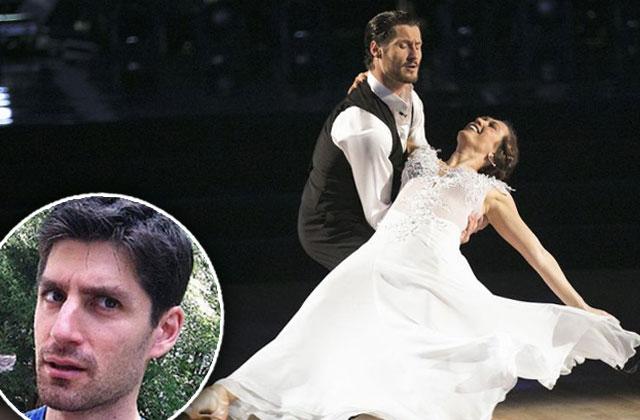 The Dancing With the Stars set is home to many super-sized egos, but an insider tells RadarOnline.com that the show's biggest diva isn't even one of the contestants! According to the source, Ginger Zee's husband has been causing major waves on set, and producers are sick of it.
"Her husband, Ben Aron, is a local TV reporter, and it seems he does not like constantly being in his wife's shadow," a source explained about the Good Morning America meteorologist.
Article continues below advertisement
"He has been telling the DWTS producers how to write and film the video packages that air before each of his wife's performances. Naturally, he thinks he should be in each video," the insider claimed.
And it's getting old.
"At first, he was just annoying the staff," the source claimed. "But now it seems like viewers are sick of him too. Each week he wants to be on the dance floor next to her when she gets her scores from the judges. They have told Ginger she needs to get him to back off."
Since the producers intervened, there have been noticeable changes the source told Radar.
"Ben has been receiving much less camera time on the show and has been moved from the best seats in the front row to the sides," the source pointed out.
Do you think Ben is hurting Ginger's chances to win the Mirror Ball? Sound off in comments below.