Presidential Election 2016
Donald Trump & Paul Ryan 'Totally Committed To Working Together'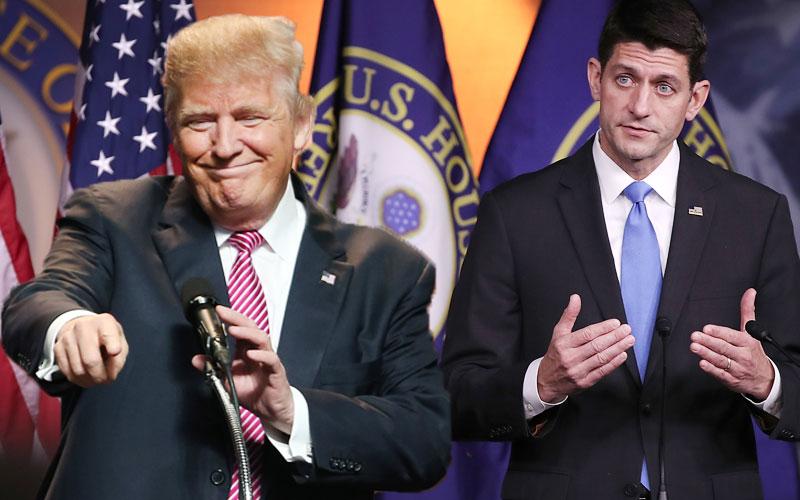 Article continues below advertisement
But all is well now with the former foes, as both Trump and Ryan issued a joint statement asking Republicans to "unite around our shared principles, advance a conservative agenda, and do all we can to win this fall."
"With that focus, we had a great conversation this morning. While we were honest about our few differences, we recognize that there are also many important areas of common ground," the duo said in a statement. "We will be having additional discussions, but remain confident there's a great opportunity to unify our party and win this fall, and we are totally committed to working together to achieve that goal."
RNC chairman Reince Priebus even took to Twitter to write, "The meeting was great. It was a very positive step toward party unity."
Prior to Thursday's meeting, the two men had only met once backstage at a 2012 fundraising event for then-presidential candidate Mitt Romney, who now is one of the most vocal Trump detractors.
In a press conference after the meeting, Ryan said, "It's no secret that Donald Trump and I have had our differences."
However, he explained that policy diasgreements would always exist within the party, but that he and Trump discussed their core principles and that he was very "encouraged" with the meeting.