Exclusive
Broke Casey Anthony Traded Sex For Legal Payments, Claims Investigator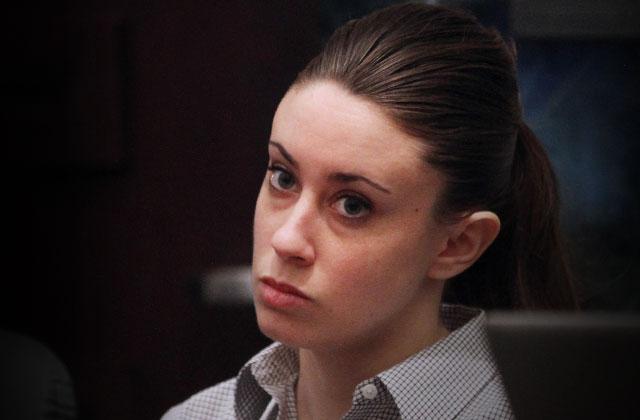 A private investigator who worked on the Casey Anthony murder case has dropped some major new bombshells, including allegations of sex for payment, in a deposition obtained exclusively by RadarOnline.com.
D&A Investigations owner Dominic Casey, a detective hired by Anthony's attorney Jose Baez in July 2008, gave the sworn testimony on Jan. 25 in Tampa as part of a Chapter 7 lawsuit.
Article continues below advertisement
According to Dominic Casey's sworn deposition, on Sept. 5, 2008, Baez had scheduled a television interview for Anthony, who was accused of murdering her two-year-old daughter Caylee, but she didn't want to do it.
"Jose Baez called the network saying they would have to take a raincheck, hung up the phone and said to Casey: 'You now owe me 3 blowjobs,'" alleged Casey in the deposition.
As time passed, according to the private investigator "the misconduct between Casey Anthony and Jose had escalated."
In one disturbing incident, claimed Casey, he showed up unexpectedly at Baez's office in late September 2008 and "witnessed a naked Casey" run from Baez's private office, through the conference room and into the hallway.
"That night, I told her that she cannot allow him to continue engaging in this behavior," noted Dominic Casey.
"Casey told me she had to do what Jose said because she had no money for her defense," continued the investigator.
Article continues below advertisement
"I reminded her that Baez had more than enough money from the network he sold the photographs to pay for her defense," said the P.I. "Casey apologized and assured me it would not happen again."
In a two-month trial that riveted the nation, a jury eventually found Anthony not guilty of killing her daughter. However, she was charged and convicted on four counts of providing false information to law enforcement.